World news story
Statement by British High Commissioner on Human Rights and Democracy Report launch
The 2012 Foreign and Commonwealth Office Report on Human Rights and Democracy was launched by Foreign Secretary William Hague on 15 April.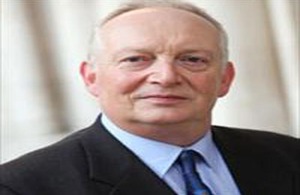 British High Commissioner to The Gambia said,
"Today sees the publication of the Foreign and Commonwealth Office's Annual Report on Human Rights and Democracy. It is a matter of disappointment for me personally that, for the first time ever, The Gambia earns a specific mention in its pages by way of a specific case study.
Cases of unlawful detentions, illegal closures of newspapers and radio stations, discrimination towards minority groups and the lack of transparency and due process surrounding the executions of death row prisoners mark a disturbing deterioration in human rights and rule of law in this country over the past 12 months. That is what has led to the specific inclusion of The Gambia in this report. If the human rights situation in the country continues to deteriorate and The Gambia fails to engage constructively with the international community on these issues then The Gambia risks not only being upgraded to a country of concern in next year's Report, but also risks a further escalation in tension with international partners.
One specific case which the Report mentions, and which I want to highlight, is that of Imam Baba Leigh. It is four months since this Muslim cleric disappeared. It is even more disturbing that Imam Baba Leigh has allegedly been taken into custody by The Gambia's National Intelligence Agency. How must his family feel at this cruel and continued absence of their loved one? Why can there be no news of his welfare?
Speaking on behalf of the UK, I urge the Government of the Republic of The Gambia to secure the release of Imam Baba Leigh and to do their utmost to return him, fit and well, to his family, friends and wider community."
Further Information
Human Rights and Democracy Report launch
Read the 2012 Human Rights and Democracy report
Follow on twitter @FCOHumanRights with hashtag #hrdreport
Read the previous FCO Human Rights reports
Published 16 April 2013