Press release
State of the Nation 2015 report published
The Social Mobility and Child Poverty Commission's new report assesses progress towards the one-nation Great Britain we aspire to become.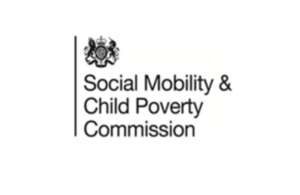 There is a gulf between today's divided Britain and the 'one nation' the Prime Minister desires to lead, according to the Social Mobility and Child Poverty Commission, which lays its first annual report since the General Election before Parliament this morning (17 December 2015).
The commission warmly welcomes the Prime Minister's commitment, made on the morning after the Election on the steps of Downing Street, to make Britain "a place where a good life is in reach for everyone who is willing to work and do the right thing".
In this report, the scale of that one-nation challenge is laid bare. The commission warns that the current policy response is simply not ambitious enough to meet it, meaning that Britain remains on track to become an ever more divided nation. This is not, however, a 'counsel of despair'. A major increase in the scale of ambition - among educators and employers, as well as government - could deliver a Britain which is the most open, fair and mobile society in the modern world.
Key commission recommendations include:
a new stretching ambition is needed to bring life to the objective to become "a high wage, low tax, low benefit" society. The government should put the UK on a par with the best-performing countries for low pay in Europe by halving the proportion of people who earn less than two thirds of median hourly pay
welcome extra resources for childcare should be accompanied by new reforms to put the UK alongside the best in the OECD by halving the development gap between the poorest children and the rest at age 5, and halving the gap in maternal employment between England and the best-performing nations - both by 2025
a new drive is needed to close the attainment gap which sees low-ability wealthy children overtake their high-ability poorer peers during school, and sees only 24% of poor white British boys gain 5 good GCSEs (against the national average of 57%). Learning from the successes in London, the government should look to raise the attainment of poor children across the country to the current rate of inner London schools by 2030, reducing the attainment gap by two thirds
a new scale of ambition is required to improve teaching where a teacher shortage and low entry-level pay are deterring too many good young teachers from going to the worst schools. New teacher pay should be improved to compete with other graduate employers, fees for initial teacher training should be scrapped and new incentives to encourage teachers to move to challenging schools should be trialled - including a teachers' 'Help to Buy' scheme
Alan Milburn and Gillian Shephard, Chair and Deputy Chair of the Commission, said:
The gap between rhetoric and reality has to be closed if the Prime Minister's one-nation objective is to be realised. Current signs of progress do not go nearly far or fast enough to address the gulf between the divided Britain of the present and the one-nation Britain we aspire to become.
Other commission recommendations include:
A one-nation early years system would be one where every child whatever their background was school-ready at age 5. But today around half of the poorest children in England are ready for school by then compared to over two-thirds of other children. Meanwhile, the complexity of the childcare funding system is hampering efforts to increase maternal employment. Indeed, a new survey prepared for this report found 20% of working-class respondents had no idea the government offered free childcare. A new national definition of school readiness should be introduced so that those involved in the early years work together to prepare young children for school. An innovation fund should be established to test new ways of improving parenting skills. To increase the take-up of childcare, the multiple streams that finance it should be simplified.
A one-nation schools system would ensure that every child has the chance to fulfil their potential. But today children who receive free school meals are nearly half as likely to get 5 good GCSEs as their better-off peers and even fewer get 2 or more A levels. There are 506 schools and further-education colleges and 2 local authorities - Bracknell Forest and Portsmouth - that did not send a single child from a poor family to a Russell Group university last year. So we call for a new zero-tolerance approach to schools that consistently fail to meet the government's floor standards (40% of pupils achieving 5 A* to C GCSEs, including English and Maths) by requiring them to become part of an academy chain, to change their leadership and to use a new cadre of headteachers with experience of successfully turning around schools to lead those that are failing. Teacher pay should be improved to compete with other graduate employers, fees for initial teacher training should be scrapped and new incentives to encourage teachers to move to challenging schools should be trialled - including a teacher's 'Help to Buy' scheme.
A one-nation vocational education system would be one that abolished the '16-plus' divide between youngsters who go on to university and those who do not. But unlike higher education, where the cap on student numbers has been lifted, there is more demand for apprenticeships than there are places and a dramatic under-supply of higher-level apprenticeships that are increasingly dominated by adults, not young people. So, by 2020, we call for 30,000 young people a year to be starting a higher apprenticeship, and a new UCAS style website should be created to make it easier for young people to navigate the jungle of vocational qualifications, courses and institutions that exist. Failing FE colleges should become academies, and the government should reduce NEET rates for 16-to-18 year olds to 3% or less, in line with the best-performing countries, underpinned by a new social investment fund of £50 million.
A one-nation higher education and professional employment system would be one where access to top jobs and the best universities is fair and based on aptitude and ability, not background or birth. In this report we publish new rankings of Oxbridge colleges and Russell Group universities to highlight who is making progress and who is not. Overall there has been some progress, but there are an estimated 2,800 state school students today who get the grades but do not get the places. Similarly, while law and professional service firms are doing the most to improve social mobility, engineering and construction firms are doing the least. That needs to change. It is welcome that the government has set a challenging target to double the number of students from disadvantaged areas in our country's universities - an increase of around 12,000 students - but achieving it will need a step change in efforts. A ring-fenced £40 million fund should be taken from universities' widening participation budgets to ensure greater focus on collaboration and on the places with the greatest problems. We call on professional firms to make a commitment to follow the lead of those making the greatest progress in fair access. And we call on the government to make public sector internships transparent with a new interns.gov.uk website.
A one-nation country would be one where work offered a guaranteed path out of poverty. But today 1.5 million children are in poverty because their working parents do not earn enough to secure a basic standard of living. Britain has one of the highest rates of low pay in the developed world (22% of employees in the UK are in jobs with low hourly pay compared to less than 10% in the best-performing countries in the EU). So we call on the government to set a new ambition for Britain to build on its welcome introduction of the national living wage - so that by 2025 the proportion of people earning less than two thirds of median hourly pay has halved, putting us on a par with the best-performing countries in Europe. As the public finances improve, the employment incentives in Universal Credit should be revitalised to ensure that working poverty genuinely becomes a thing of the past.
In a one-nation country, child poverty would be a transient experience and would not inflict lasting damage into adulthood. In a one-nation country child poverty would be a transient experience and would not inflict lasting damage into adulthood. But today 1 in 6 children are from families that are persistently poor and are characterised by ill health and low skills rather than, as is often assumed, by parental addiction or broken relationships. The way the welfare-to-work system currently operates is incapable of meeting the needs of these families. So we recommend that personal learning accounts should be given to long-term unemployed adults so they have more responsibility for raising their own skill levels. And the government should set a goal of making the UK one of the top 5 OECD countries for having the fewest children in workless households - so that by 2020 half a million fewer children live in families where no-one works. This new national effort should be led by a refocussed and rebranded 'troubled families' programme with a remit to offer personalised help to get persistently poor families into secure employment.
Notes for editors
The Social Mobility and Child Poverty Commission is an advisory non-departmental public body established by the Child Poverty Act 2010 as amended by the Welfare Reform Act 2012. The commission became fully operational in January 2013.
The role of the commission is to:

monitor the government's progress in improving social mobility and reducing child poverty in the UK
monitor the implementation of the UK, Scottish and Welsh child poverty strategies
provide independent published advice to ministers at their request, including about the measurement of socio-economic disadvantage, social mobility and child poverty
challenge non-government institutions, such as higher education, business and others to improve their performance on social mobility

The commission's board is made up of 7 commissioners:

Alan Milburn (Chair)
Baroness Gillian Shephard (Deputy Chair)
Paul Cleal, Partner at Price Waterhouse Coopers
Paul Gregg, Professor of Economic and Social Policy, University of Bath
Douglas Hamilton, Director of the RS Macdonald Charitable Trust
David Johnston, Chief Executive of the Social Mobility Foundation
Catriona Williams, Chief Executive of Children in Wales

Today's report is the third annual assessment by the commission of the government and other actors' progress on child poverty and social mobility. On overall progress it finds:

educational attainment by children from disadvantaged families has improved over the last two decades, but the gap between them and their more fortunate peers has improved only marginally. While the proportion of children eligible for free school meals achieving 5 good GCSEs, including English and maths, has almost doubled in the last 9 years from 18% in 2005 to 34% in 2014, the disadvantage gap has only shrunk by 1 percentage point over the same time period
a primary school age child living in one of the poorest areas of England is twice as likely as a child living in one of the wealthiest areas to go to a school which is less than good, according to Ofsted (22% versus 10%). At secondary level, they are 3 times as likely to go to a less than good school, compared to a child living in one of the wealthiest areas (34% versus 11%)
the number of disadvantaged children going to university has increased, but they have much less chance of going to the most sought after universities than their better-off peers. The proportion of young people from low participation areas going to higher education has increased from 14% in 1998 to 1999 to 22% in 2011 to 2012. However, only 2.2% of young people from low participation areas end up at one of the most selective third of universities compared to 18.1% of those from high participation areas, making them 8 times less likely to do so
employment has grown considerably since 2010, yet despite recent improvements in real earnings, the number of workers who are low paid has increased. Employment - including parental employment - is at record high levels. For example, 79.9% of parents with dependent children were in work in Great Britain in 2015 compared to only 76.9% in 2010 and 74.4% in 1997. However, average real earnings have fallen significantly since the recession and, despite a recent return to growth, are still 8% lower in real terms than they were
research for the commission shows that those who went to private or grammar schools make up 40% of trainees in law firms and as many as 70% in some elite accountancy firms
young people from disadvantaged backgrounds who make it to top jobs are likely to be paid less than their counterparts who grew up in professional families. Those who are long-range socially mobile (who started off in families working routine or manual jobs and ended up in professional jobs themselves) earn on average £150 a week less than those whose parents worked in professional and managerial roles
children from high-income backgrounds who show signs of low academic ability at age 5 are 35% more likely to be high earners as adults than children from poorer families who show early signs of high ability

The Child Poverty Act 2010 sets a legally binding target for the government to abolish child poverty by 2020 to 2021. This is measured against 4 areas:

relative poverty (the proportion of children who live in households with income below 60% of the current median) to fall to 10% or less.
absolute poverty (the proportion of all children who live in households with income below 60% of the 2010 to 2011 median) to fall to 5% or less
combined low income and material deprivation (the proportion of children who live in households with income below 70% of the median who also experience material deprivation) to fall to 5% or less
persistent poverty (the proportion of children who live in households with income below the current median) to fall to a target to be set in regulations by 2015

A list of 30
is available. The list uses DfE secondary school performance table data.
For more information, call Secretariat Director Kathryn Laing on 07752040347.
Alan Milburn is available for interview.
Published 17 December 2015