News story
'Stability and certainty' for the future of S4C, says Wales Office Minister
Wales Office Minister David Jones has today (4July) responded to the announcement from DCMS that the Government's role in overseeing the reform…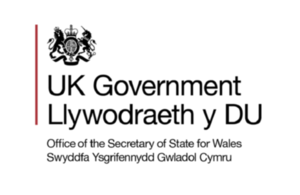 Wales Office Minister David Jones has today (4July) responded to the announcement from DCMS that the Government's role in overseeing the reform of S4C is now complete.
The BBC and the S4C Authority have reached an agreement over the future and funding of S4C until 2017 in October last year
The partnership will ensure a long-term sustainable future for S4C and Welsh language broadcasting, safeguarding the channel's editorial and managerial independence, as well as clarity over funding.
Mr Jones and the Minister for Culture, Communications and Creative Industries, Ed Vaizey MP met with the channel's new chief executive, Ian Jones and its chairman, Huw Jones at their Llanishen Headquarters earlier this year.
Secretary of State for Wales Cheryl Gillan will also meet the BBC Trust representative for Wales, Elan Closs Stephens later today to discuss the broadcasting industry in Wales.
Mr Jones said:
"S4C plays a hugely important role in reflecting Wales's culture and language. As a Government we have repeatedly emphasised our commitment to a strong and independent Welsh language TV service
"I am pleased that a number of interested parties were able to contribute to the consultation on the reform of S4C and I pay tribute to all those involved. This agreement provides the stability and certainty the broadcaster needs to go from strength to strength under its new Chair and Chief Executive. I look forward to seeing their partnership with the BBC flourish in the future."
Published 4 July 2012