Press release
St David's Day: Welsh Secretary meets children from the charity Dreams and Wishes
DREAMS AND WISHES COME TRUE: WELSH CHILDREN'S WHITEHALL ADVENTURE Armed with over 5,000 daffodils and hundreds of Welsh cakes, Welsh Children…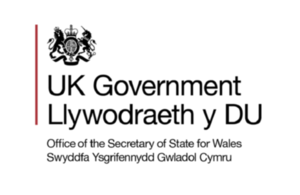 DREAMS AND WISHES COME TRUE: WELSH CHILDREN'S WHITEHALL ADVENTURE
Armed with over 5,000 daffodils and hundreds of Welsh cakes, Welsh Children's charity Dreams and Wishes paid a special St David's Day visit to Whitehall today, 1st March 2012, to meet the Secretary of State and Speaker of the House of Commons.
The charity, accompanied by three members of the Queen's Dragoon Guards (The Welsh Cavalry) in full ceremonial reds, marched up Whitehall for a VIP lunch with the Speaker of the House followed by a trip to the Wales Office London base, Gwydyr House, which they decorated with daffodils from Wales.
Welsh Secretary Cheryl Gillan welcomed the party to Gwydyr House for refreshments, before the group embarked on a visit to No.10 Downing Street and then on to a trip on the London Eye, for a bird's eye view of Parliament. With daffodils in hand, the twelve children and their families were accompanied by the Queens Dragoon guards for the flight.
Dreams and Wishes, headed by Chairman Tony Curtis MBE, offers special trips and memorable experiences to children receiving treatment for serious and life changing illness, their carers and their families. The Wales Office has supported the charity for a number of years.
Mrs Gillan said: "I have been privileged to meet with the children and families who have delighted us all with an abundance of beautiful daffodils and smiles today. Dreams and Wishes pays careful attention to the very real needs of children and their families coping with stressful and challenging illnesses.
"Today's visit was a unique opportunity for the children and their families to experience Westminster behind-the-scenes and I hope that they go back to Wales with a variety of memories from the day. It is always a pleasure to receive Dreams and Wishes at Gwydyr House and I look forward to seeing them again in the future."
Published 1 March 2012