St Asaph: A new Diamond city for North Wales
Secretary of State for Wales, Cheryl Gillan has today [14th March] welcomed the announcement from the UK Government that St Asaph in Denbighshire…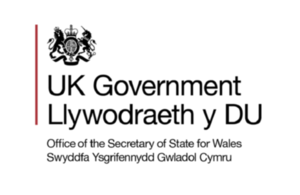 Secretary of State for Wales, Cheryl Gillan has today [14th March] welcomed the announcement from the UK Government that St Asaph in Denbighshire is to be awarded city status.
Launched in 2010, the civic honours competition invited local authorities across the United Kingdom to apply for city status to mark the Queen's Diamond Jubilee. 
Following many applications from around the country, the new city was chosen in recognition of its rich history, cultural contribution and metropolitan status as a hub for technology, commerce and business.
The Cathedral city was previously the only one of the twenty two ancient cathedral dioceses in England and Wales (pre-reformation) not to have been awarded city status.
The UK Government also announced two new cities - Perth in Scotland and Chelmsford in England - and a new Lord Mayor in Armagh. 
In congratulating Wales' newest city, Mrs Gillan said:
"I am proud and delighted that St Asaph has been chosen as the latest Welsh city .This was one of the first places I visited after taking up the role as Secretary of State for Wales, and this excellent news reflects  the increasing status of  North Wales  as a premier  place to visit, work, live and do business. 
"In June, towns and cities across the United Kingdom will host celebrations to mark the 60 years of Her Majesty the Queen as our ruling Monarch. St Asaph will be able to take part in these celebrations with a new sense of vigour and pride in their new city status. Wales, and in particular North Wales as a whole will go from strength to strength, reflecting this new honour. What a great day for our brand new city of St Asaph."
---
• The city attracts 800,000 visitors a year and provides employment for 4,000
• The new city's Business Park provides employment for 2,700 people in over 60 premises
• The A55 is part of the Euro route and the Holyhead to London railway line is accessed from Rhyl, a ten minute drive from St Asaph
• St Asaph is central to the preservation of the Welsh language through the translation of the Bible and Book of Common Prayer by Bishop Morgan and William Salisbury in 1567
• The new city is also home to the North Wales International Music Festival, launched in 1972 and continuing to attract world class artists each September
Published 14 March 2012