News story
SSE/Npower merger warrants further scrutiny
The CMA has found that the merger of SSE Retail and Npower could lead to higher prices for some billpayers, following its initial investigation.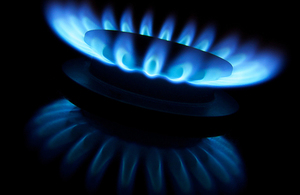 The Competition and Markets Authority (CMA) has been assessing whether SSE Retail and Npower's proposal to create a new energy company for domestic retail customers could reduce competition.
Its initial Phase 1 investigation has found that the rivalry between the large energy companies, including SSE and Npower, is an important factor in how they set tariffs. The removal of such competition could therefore lead to higher prices for some customers.
Rachel Merelie, Senior Director at the CMA, said:
We know that competition in the energy market does not work as well as it might. However, competition between energy companies gives them a reason to keep prices down.

We have found that the proposed merger between SSE Retail and Npower could reduce this competition, and so lead to higher prices for some customers. We therefore believe that this merger warrants further in-depth scrutiny.
SSE and Npower now have until 3 May to offer measures to address the CMA's concerns. If they do not provide such 'undertakings', the CMA will refer the merger for a Phase 2 investigation.
Further details are available on the investigation case page.
Published 26 April 2018