World news story
Spotlight on Kachin
Welcome to the British Embassy's "Spotlight On..." series.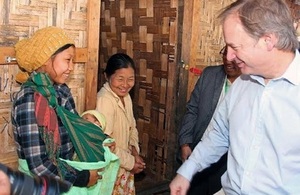 The UK is active all across Burma and we work in many different sectors from education and healthcare to conservation and supporting peace. The "Spotlight On…" series aims to share with you some of this work every two months by highlighting UK activity in a specific region or state in this amazing country! This month, we shine a light on the UK's presence in Kachin, Burma's breathtakingly beautiful northernmost State.
Full text in the following link.
Published 25 February 2015