Sports stars celebrate London Youth Games
Former competitors join hall of fame.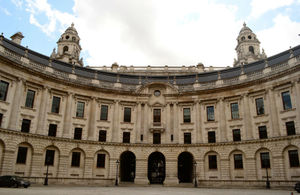 Sports stars Rio Ferdinand, Mo Farah, David Weir, Amanda Newton, Tasha Danvers and Bradley Wigginshave been officially inducted into the Balfour Beatty London Youth Games Hall of Fame.
The evening at Lord's Cricket Ground on 9 September celebrated the achievements of these former London Youth Games competitors who have gone on from this inter-school competition to excel on the international sporting stage.
It was also an opportunity for some of this year's competitors to demonstrate their skills and to say thank you to all the volunteers, coaches and community partners who have helped to make 2010 the most successful competition yet, with over 50,000 young people taking part.
Speaking at the event Hugh Robertson, Minister for Sport & Olympics, said: "The London Youth Games has been the launch pad for many of our top athletes and it is something that we want to build on with our nationwide Olympic-style school sports competition. Competitive sport can help us increase participation among young people - one of my top priorities in the run up 2012 - as well as help us unearth sporting talent for the future."
The Balfour Beatty London Youth Games are open to all Londoners aged 7 to 18. They are aimed at driving up participation levels in competitive sport among school-age child.
Further information
Published 15 September 2010