News story
Sports Minister to join WADA Foundation Board
Tracey Crouch appointed on to decision-making body to help with global approach to anti-doping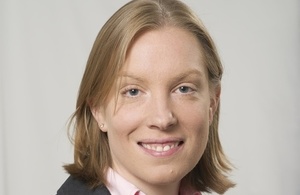 Minister for Sport Tracey Crouch, will join the World Anti-Doping Agency (WADA) Foundation Board from 1 January.
The Board is WADA's main decision-making body, comprising of 38 members from Olympic organisations and national governments, and the Minister will join as one of three European Union representatives.
Speaking about her appointment, Tracey Crouch said:
I'm pleased to join the WADA Foundation Board, because it's vital that we step up our efforts to promote clean sport. Now is the time to take a united, global approach to eliminate doping and I look forward to working together with international partners to maintain the integrity of every sport.
WADA President Sir Craig Reedie said:
I welcome the appointment of the Sports Minister, Tracey Crouch MP to the WADA Foundation Board at this important time for anti-doping in sport.
Published 8 December 2015