Sports Minister outlines sports legacy of London 2012 during opening of iconic Europa Centre
London 2012 Olympic and Paralympic Games will be the catalyst for a revolution in British sport at all levels over the next decade.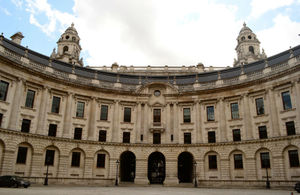 Speaking at the opening of the Europa Centre in Bexley, where Mr Robertson was joined by the Mayor of London Boris Johnson and British weightlifting star Zoe Smith, the Sports Minister said that elite sport, community sport and competitive school sport will receive a boost off the back of London 2012 that could lead to a cultural shift in Britain's sports' participation habits in the years to come.
"We are doing all we can to put the building blocks in place so that sport is ready to capitalise in the days, months and years that follow London 2012," said Mr Robertson.
Building blocks to ensure a sporting legacy
The Sports Minister unveiled 10 key components that form the sports legacy from the Games, including support for top athletes post 2012, improvements to community facilities and a decade of World class events that will be hosted on UK soil.
Robertson also highlighted the success of the Mayor's Sports Legacy Programme in London which has already seen around £40 million invested in grass roots sport helping to build or refurbish over 60 sports facilities, fund over 10,000 people to train as sports coaches and officials.
Further information
Published 22 March 2012