Sports Minister bets Team GB's gold medal haul will outweigh Australia's
Hugh Robertson's wager with Australian Sports Minister.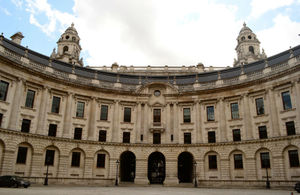 Sport and Olympics Minister Hugh Robertson and his Australian counterpart Kate Lundy have both shown how confident they are in their respective countries amassing more Gold medals than the other this summer, by betting on who will get the most.
If Team GB delivers the most Gold medals, keen rower Kate Lundy has vowed to pick up her oars to row Eton Dorney, dressed in GB colours.
If the Australian Olympic Team pick up more Gold medals than Team GB, then Hugh Robertson has promised to don the Aussie hockey strip and team stick to dribble a ball around Australia House.
Close rivals
In the 2008 Beijing Olympics, Team GB scooped 47 medals, including 17 Golds, which placed them fourth overall in the medal table. Australia came sixth with 46 medals, including 14 Golds.
UK Sport has set a minimum target of 48 medals for Team GB in the London Games, however in some quarters the estimate has been closer to 100.
Further information
Published 26 July 2012