Sports Grounds Safety Authority launches
New body builds on Football Licensing Authority's success with increased powers to benefit more sports.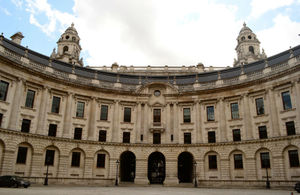 Sports Minister Hugh Robertson officially announced the commencement of the new Sports Grounds Safety Authority (SGSA) today that will help to ensure the safety of spectators at sports grounds across the country.
"The Football Licensing Authority played a critical role in spectator safety at football grounds over the past two decades," said Mr Robertson.
"The Sports Grounds Safety Authority will build on that success by taking its expertise and advice into other sports and ensure that spectator safety is properly implemented at all sports grounds."
The SGSA will also be able to share best practice and expertise beyond England and Wales.
Further information
Published 1 November 2011