Sports Grounds Safety Authority Bill
Football Licensing Authority poised to gain more power.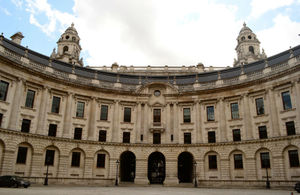 The Sports Grounds Safety Authority Bill was given an unopposed third reading in the House of Commons last Friday and will now go to the Lords for further deliberation.
If passed through the Lords, it will mean that the Football Licensing Authority (FLA), set up in the wake of the Hillsborough disaster, would for the first time be able to advise on safety at stadiums used for sports other than football under the changes agreed by MPs.
At present the FLA's role is limited to providing specific advice on spectator and venue safety advice in relation to football stadia only.  
Speaking in the House of Commons when the Bill was being debated, Sport Minister Hugh Robertson said: "We are absolutely committed to maintaining the services and standards provided for football but believe there is a unique opportunity to extend the reach and remit of the FLA for wider benefit.
"Of course the fact that the London Olympics is upon us in 18 months time means that it is important and timely to do this today."
The Bill is being sponsored in the Commons by Conservative MP Jonathan Lord who said the FLA had a world-class reputation in football circles.
Raising safety standards for spectators
The Bill would also see the FLA being renamed the Sports Grounds Safety Authority and would have a wider advisory remit, although its licensing functions would remain limited to football stadia.
"The FLA is already providing invaluable advice to LOCOG and to the Olympic Boroughs by special arrangement, but passing this Bill would reduce bureaucracy and make it easier to share expertise," said Chief Executive at the Football Licensing Authority Ruth Shaw.
"Under the new name of the Sports Grounds Safety Authority, the organisation will be able to help raise standards for spectator safety and ensure greater consistency across Olympic venues and across other sports."
Futher information
Published 22 May 2012