Sporting chance for Scots in Brazil says Moore
Scotland's largest ever trade mission to Brazil gets underway this weekend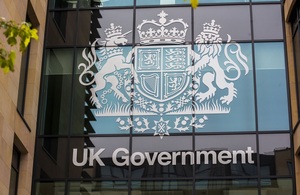 Scotland's largest ever trade mission to Brazil gets underway this weekend with Scottish Secretary Michael Moore saying the world sporting calendar provides Scotland with a "unique selling point" as Scottish companies try to do business with one of the world's fastest growing economies. 
Many countries are courting Brazil but Mr Moore said Scotland is ideally placed because of the links being generated between the UK and Brazil thanks to the two nations hosting the most prestigious global sporting events over the next five years. He will be meeting with members of the Olympic and World Cup organising committees. 
While the UK and Scotland will hold the 2012 London Olympics,  Paralympics, 2014 Glasgow Commonwealth Games and the 2014 Ryder Cup, Brazil is hosting the football World Cup in 2014 and the Rio Olympics and Paralympics in 2016. 
The Scottish trade delegation being led by Michael Moore represents a wide range of sectors including education, food and drink, sport, energy, finance  and engineering. The organisations are drawn from across Scotland.
As well as a series of business meetings in Rio de Janeiro and Sao Paulo, the Scottish Secretary will also attend a St Andrew¿s night reception and meet with Brazilian Government Ministers in the capital, Brasilia.
Speaking ahead of the trade mission, Michael Moore said:
"Brazil has no shortage of countries wishing to do business with it. I am confident that the expertise of Scottish companies means that we can take on the rest of the world. I also think that world sporting calendar  provides the Scotland with it¿s unique selling point for the next few years. The fact that the UK and Brazil are hosting the world¿s most prestigious sporting events over the next 5 years is providing a great link between our two countries and we need to maximise that advantage.
"Scotland has such great products that we set off to places like South America with real confidence that we can do business that will lead to benefits for our economy." 
Official figures showed Scottish exports continuing to grow by 1.1% in the last quarter.
 Scotland currently exports around £180m of goods to Brazil  annually but the Minister wants to improve Scotland¿s trade links with Brazil.
 The UK Government has recently announced its hope to double bilateral trade with Brazil by 2015.
 Recent Ministerial visits
 Outward
 Nov 2011- Gerald Howarth (MOD) 
Oct 2011-Simon Burns (DH) visit to Brazil 
June 2011 - Deputy Prime Minister visit to Brazil, including Jeremy Hunt (DCMS), Lord Green (BIS), David Willetts (BIS) and Jeremy Browne (FCO) 
May 2011 - Jeremy Browne (FCO) and Lord Mayor of London 
April 2011 - Caroline Spelman (DEFRA), Baroness Neville-Jones (Home Office) and Gerald Howarth (MOD) 
Oct 2010 - Gerald Howarth (MOD) 
Sep 2010 - Vince Cable (BIS)
The trade mission organised by the Scottish Council Development and Industry (SCDI), with funding support from UKTI and SDI, will visit Brasilia, Rio and Sao Paolo and allow companies from a wide range of Scottish sectors to showcase their services and establish links in a high-growth market which has become increasingly important to the global economy.
Brazil offers huge opportunities for Scottish exporters and has a GDP growth greater than that of China or India. Latin America is set to represent 8 per cent of the global economy by 2020. 
Among the companies taking part are:
 - Gentech, which designs, develops and manufactures a range of sensing solutions for measuring level, flow and position
 - Global Solutions (AIC) Ltd, which provides a range of products and services to the Oil, Gas and Petrochemical industries
 - Gordon & MacPhail, one of the world's leading malt whisky specialists which  currently bottles over 70 single malts
 - High Voltage Instruments, which manufacturers market-leading high voltage products for electricity utility companies and major industrials worldwide
 - HSBC, one of the world¿s largest banks
 -  Nautronix, a marine technology company specialising in subsea acoustics
Published 25 November 2011