Sport England board appointments
Hugh Robertson has appointed six new members.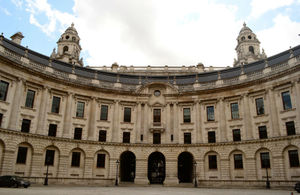 Hugh Robertson, Minister for Sport and the Olympics, has appointed six new members to the Sport England board:
Nick Bitel is Chief Executive of the London Marathon, since 1995. He is a Board Member of the Olympic Park Legacy Company and of the London Community Sports Board. He has previously served as a board member of UK Sport.

Clare Connor OBE is former England women's cricket captain who led them to their first Ashes win in 42 years. She is the ECB's Head of Women's Cricket and was the first women to be appointed to the ICC's cricket committee.

Hanif Malik is Chief Executive of a VCS organisation, Hamara HLC. He is a strong advocate of the Third Sector and has a keen interest in enhancing community sports participation.

Peter Rowley is former director and Chief Executive of Darlington Building Society where he developed strong associations with grassroots sports including through sponsorship. He is now Head of Business Support at the Social Investment Business, the UK's largest social investor.

Sadie Mason is Chief Executive Officer of Sussex County Sports Partnership. She was Basketball Scotland's Director and is a former basketball international player. Sadie is currently a regional junior basketball coach and England Basketball tutor. She has previously worked at NatWest Bank plc.

Peter Stybelski is Chief Executive at Cumbria County council since September 2004. He has a long career in local government.
Driving particpation
The new members will work with the Sport England Board to drive participation in community and grassroots sport. Their appointments will be for two years from September 2010.
"These six new appointments bring an excellent mix of skills and experience to Sport England, from sport and local government, to business and social enterprise," said Hugh Robertson. "I believe their insights and experience will prove invaluable as together we work to capitalise on the inspirational power of the Olympics to increase participation in sport."
Further information
Published 15 September 2010