Sport and Olympics Minister headlines UK Sport World Class Performance Conference
Hugh Robertson tells annual conference that '2012 is just the beginning of a golden era for sport in this country'.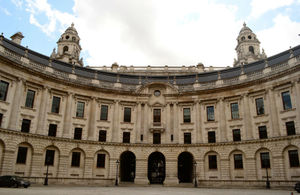 Speaking last night at the ExCel Centre in London, Mr Robertson hailed the successful planning of the 2012 Games and wished our elite athletes good luck in their preparations for next summer. He also talked about why hosting the Olympic and Paralympic Games is beneficial for the whole of the UK - and why the legacy of the Games is so important.
"With just over eight months to go from the opening ceremony of the 2012 Games, I am proud of everything we have achieved," said Mr Robertson. 
Secured funding
"A construction programme on time and under budget; funding secured for our elite athletes through to Rio 2016; and a grassroots legacy programme launched in Places People Play. But, I know there is much more to do, and we will leverage the success of the Games next summer to ensure that 2012 is just the beginning of a golden era for sport in this country - helped on no doubt by our Great British athletes on the podium. Let's never forget this is all about sport, about your achievements next summer, and the inspiration and excitement that will bring people."
Further information
Published 15 November 2011