World news story
Spirit of the Football in El Salvador
This was published under the 2010 to 2015 Conservative and Liberal Democrat coalition government
The team from Spirit of Football, Andrew, Mark and Roselyn, visited El Salvador during their worldwide journey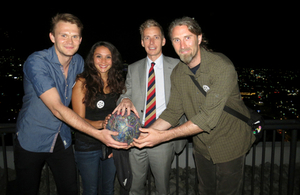 Lasts week we got special guests in El Salvador. The team from Spirit of Football, Andrew, Mark and Roselyn, visited us during their worldwide journey to take The Ball from the very first place where football was played in 1864, Battersea Park in London, to the inaugural ceremony of this year's Wold Cup in Brazil. The British Embassy was invited by Special Olympics, a global partner of SOF, to participate in this great event.
On Monday, we started with a press conference in one of San Salvador's biggest malls; where Andrew from Spirit of the Ball had the opportunity to explain a little bit of their journey and our Deputy Head of Mission, Victor Clark, explained how important the violence prevention through sports is for the Embassy. Also Special Olympics' president talked about their work with people with intellectual disabilities and how sport has helped them. By night, the Embassy welcomed them with a cocktail party in the British Residence where all the guests had the chance to sign "The Ball".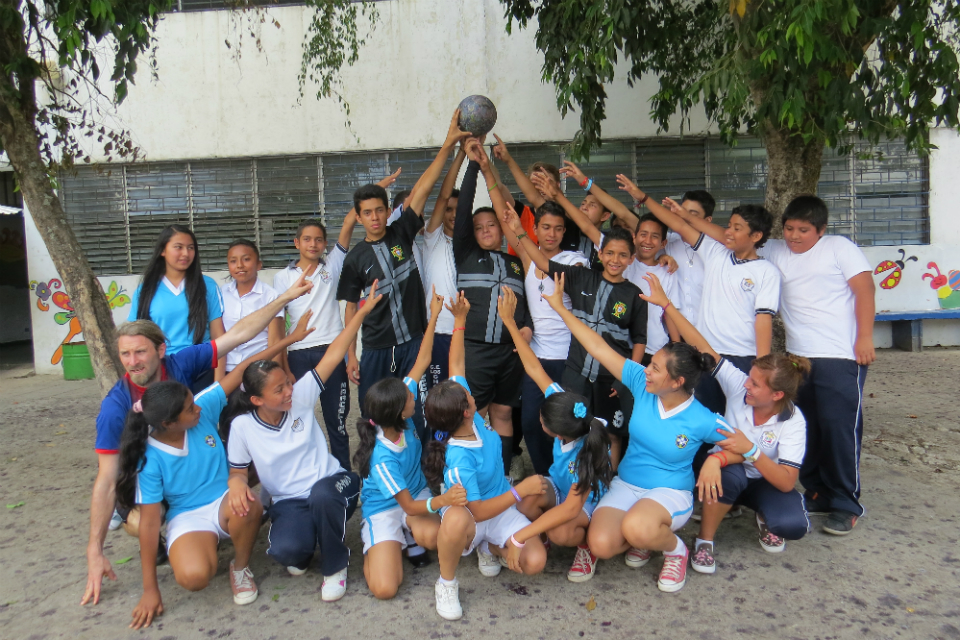 With help of Glasswing, whom the Embassy had previously worked with in the implementation of extracurricular clubs in different schools in El Salvador, on Tuesday we accompanied them to visit the students of two schools. In the morning we went to Centro Escolar Marcelino Garcia Flamenco in Santa Tecla and by the afternoon to Centro Escolar Las Flores in Opico. Mark taught the kids about fair play in and outside the field. After that, the kids played a little and signed The Ball with a lot of excitement knowing that it has been signed by a lot of their favorite European players.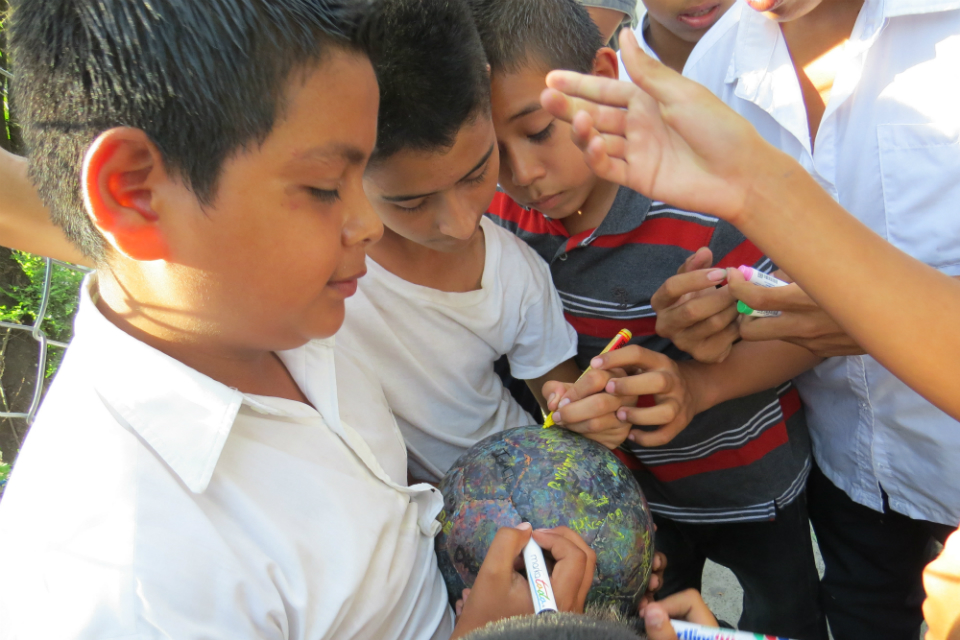 On Thursday we continued the activities with a football match in Estadio Mágico González. The Embassy, Spirit of Football and Special Olympics' soccer team played together against a some of the players 1982 Selecta. Both teams showed their love for the game and what fair play is about.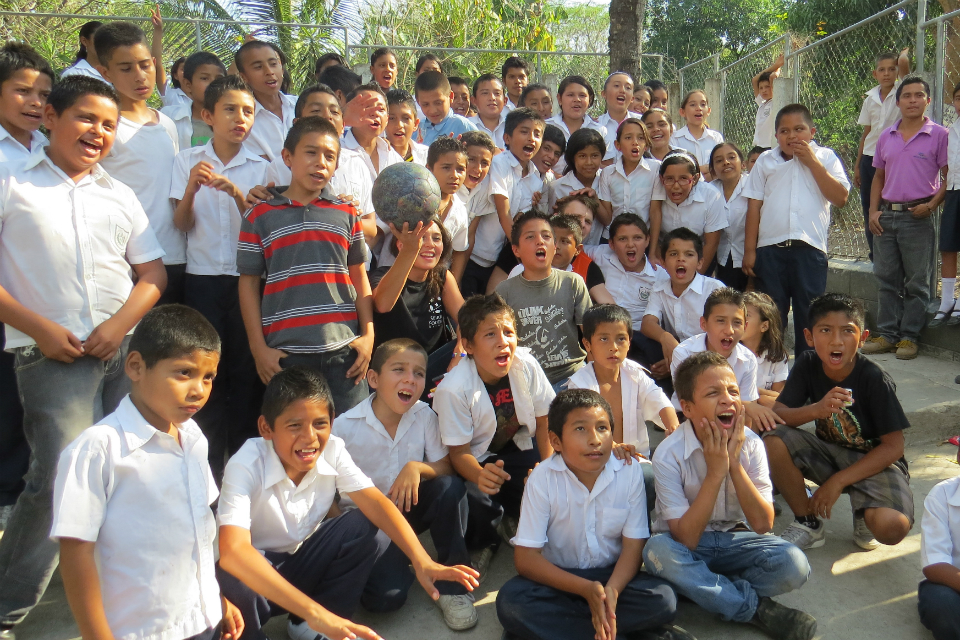 We are really thankful with Special Olympics and Glasswing for participating with us in this great week, we learned a lot and had much fun.