World location news
El Salvador and the UK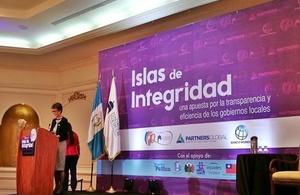 The British Government is supporting a project to encourage municipalities from Guatemala, El Salvador and Honduras to adopt practices which can prevent...
10 September 2018
Guidance
Our mission
We improve the important and longstanding relationship between the UK and El Salvador, concentrating on prosperity and security. We deal with a wide range of political, commercial, security, human rights, environmental and economic issues of relevance to the UK and El Salvador. We also manage the UK's relationship with SICA, the Central American Integration System.
We also provide services at the British honorary consulate in San Salvador where British nationals receive consular assistance.
Documents