News story
Speak out on International Women's Day
In a speech to mark International Women's Day, Equalities Minister Lynne Featherstone urged women to speak out and be heard.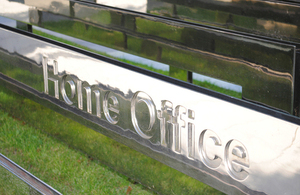 At an event hosted by the Department for Business, Innovation and Skills, she said that women can still lack confidence and highlighted the importance of strong role models.
She celebrated the progress made in the UK for women but stressed there is still a wealth of untapped potential.
Her speech comes on the same day that Prime Minister David Cameron announced a new stalking law at a special event in Downing Street.
Confidence
The minister urged women across the country to put themselves forward and not sit on the sidelines.
She said: 'This government is creating more opportunities for women to achieve their full potential. Making use of women's skills benefits businesses. 
'We are also promoting women's progression on an international stage - prioritising education, economic empowerment and elimination of violence against women and girls.'
She outlined what the government has done to support women, including:
Providing strong role models for women in politics and on the boards of our most successful companies
A mentoring scheme to provide critical support to help women set up their own businesses. More than 6,000 people registered to become mentors, and more than 3,000 have completed their training, 42 per cent are women
A new Women's Business Council will be established, comprising ten industry experts who will provide advice to the government on how to use women's skills to drive economic growth
£2 million funding has been allocated to support female rural entrepreneurs
Published 8 March 2012