News story
Space Leadership Council named
Industry, academia and Government representatives to provide strategic advice to the UK Space Agency.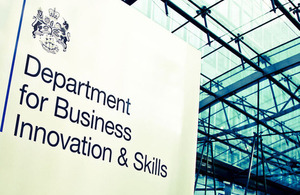 Minister for Universities and Science David Willetts has confirmed the membership of the Space Leadership Council.
List of members of the Space Leadership Council.
Mr Willetts, who will co-chair the Council, said the members will bring a wealth of experience to the table:
"Co-chairing this Council gives me a tremendous opportunity to support this sector, which has grown more than three times faster than the economy as a whole during the past decade."
Andy Green, CEO of Logica and co-chair, said:
"In the Space IGT we defined a number of key recommendations to ensure that the UK is able to capitalise on one of the fastest growing, technologically advanced sectors of the world economy.
"This is forecast to be a £400 billion market by 2030. The Space Leadership Council will be the engine that drives that strategy which supports a growing UK economy."
The Council's duties will include:
Providing advice to the UK Space Agency on its work plan and future opportunities
Offering advice on the areas of space activity in which the UK should seek to develop and maintain global leadership
Promoting the UK's space industry and scientific excellence in space research, technology and applications and overseeing the implementation of agreed recommendations of the Innovation and Growth Strategy.
The Council met for the first time on 28 May 2010 in London.
**Links **
BIS press notice
UK Space Agency
Space Innovation and Growth Team (IGT)

Published 27 May 2010