News story
South West's most innovative businesses and individuals receive recognition from the Queen
The twelve winners* from across the region will have the opportunity to meet Her Majesty The Queen and other members of the Royal Family: the…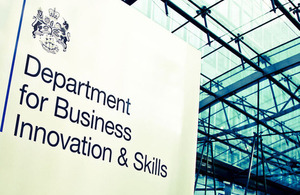 The twelve winners* from across the region will have the opportunity to meet Her Majesty The Queen and other members of the Royal Family: the ultimate recognition of their commitment to enterprise and innovation.
IT Security specialist SecurEnvoy, which has offices in Bristol and Reading, has received its first Queen's Award for Innovation. The company specialises in two-factor authentication systems which protect sensitive data on all mobile devices and applications.
SecurEnvoy co-founder Steve Watts said: "It's such a great honour to receive this award - to be recognised for our innovation is something we are extremely proud of. Having such a recognisable accolade is hugely beneficial to SecurEnvoy, particularly as we enter new overseas markets.
"I really would recommend that other businesses enter the awards, as winning can make a real difference to an organisation's reputation. Although it's me and my business partner, Andy Kemshall, making the trip to Buckingham Palace, this honour is for everyone involved in the company - we really couldn't do it without them."
Somerset-based organic dairy, Yeo Valley Farms, has received its third Queen's Award, for Sustainable Development.
Managing director Tim Mead said: "Winning just one Queen's Award was a huge honour, but to have been recognised for a third time, for sustainable development, is something we are immensely proud of and is a great way to celebrate our 50th year.
"We have grown from a small producer into a significant player in the dairy market, but our size has not diminished our commitment to sustainable farming and our renewable energy project is the latest development to help reduce our impact on the environment."
Before the reception, Business Secretary Vince Cable will present some of Britain's most enterprising individuals, including Keith Bates from Bristol, with The Queen's Award for Enterprise Promotion which rewards individuals who have played an outstanding and significant role in promoting the growth of business enterprise, entrepreneurial skills and attitudes in others.
Commenting on his award, Keith Bates said: "I am delighted to have received this award which gives recognition to the value and importance of using enterprise to support people with disabilities into work. It is the result of many years work although this cannot happen in isolation and has required the support, time and the dedication of a wide range of people in order for change to happen. This award will go a long way to help us continue with that work."
Business Secretary Vince Cable added: "It's wonderful to see that even with a difficult economic climate, individuals such as Keith continue to find enterprising ways of working and helping others to establish their businesses.
"The individuals receiving awards today are an inspiration and I congratulate them on their hard work and their achievement. The opportunity for them to join the business winners and to go to the Palace to celebrate their hard work is well deserved and I hope they have a wonderful time.
"It's important we create the right conditions for Britain's new and up- and-coming entrepreneurs to succeed and I strongly encourage businesses to start thinking about nominations for next year."
Anyone who has helped individuals to develop entrepreneurial approaches and achievements with a view to starting or building a business can be nominated for The Queen's Award for Enterprise Promotion. These activities can be at both at national or local level.
The awards are made annually by HM The Queen and are only given for the highest levels of excellence demonstrated in each category. They are judged to a demanding level and winners receive a number of benefits and worldwide recognition.
The application/nomination period for The Queen's Awards for Enterprise 2012 is now open and closes on October 31. Entry is free and forms can be completed and submitted online at www.businesslink.gov.uk/queensawards.
Winners will be announced on April 21 2012.
*South West 2011 winners include:
Queen's Award for International Trade
-Atlantic Intertial Systems Ltd (Part of the Goodrich Group), Plymouth
-Hilditch Group, Malmesbury
-Optimal Performance Ltd, Bristol
-Oxford Instruments Plasma Technology, Bristol
-Probiotics International Ltd, Somerset
-Severn Glocon Group Plc, Gloucestershire
Queen's Award for Innovation
-SecurEnvoy Ltd, Bristol and Reading
-AGD Systems Ltd, Cheltenham
-Renishaw Plc, Gloucestershire
Queen's Award for Sustainable Development
-Yeo Valley Farms (Production) Ltd, Somerset
-Naturesave Policies Ltd, Devon
Queen's Award for Enterprise Promotion
-Keith Bates, Bristol - development consultant dedicated to improving employment opportunities for those with learning disabilities
ENDS
Notes to Editors
Notes to Editors
The application guide explains why businesses and individuals should apply for an award. It describes the three business categories and individual award category, and gives information on eligibility, criteria and how to apply. It also gives details of the benefits of applying for and winning an award, as well as explaining the judging processes.

There are three categories that businesses can enter for The Queen's Awards for Enterprise. These categories are:
International Trade
Innovation
Sustainable Development
There is also an individual award category - The Queen's Award for Enterprise Promotion. Each Queen's Awards category has different application criteria that must be met before application.

To be able to apply for any of The Queen's Awards categories, businesses must:
Be based in the UK - Including the Channel Islands and the Isle of Man
Operate as a business unit of the UK economy
Have at least two full-time employees or part-time equivalents
Be able to demonstrate commercial success
Businesses can apply for more than one category as long as they meet the criteria for each category they want to apply for.

The forms for entry to the 2012 Queen's Awards can be completed and submitted online at www.businesslink.gov.uk/queensawards

BIS's online newsroom contains the latest press notices, speeches, as well as video and images for download. It also features an up to date list of BIS press office contacts. See http://www.bis.gov.uk/newsroom for more information.

Photography: Photographs of individual winners being presented their Queen's
Award for Enterprise Promotion by Vince Cable will be available from COI News
& PR on Friday 15 July on the number below. For photographs from the Reception contact the Press Association picture desk, or (main switchboard) 0207 963 7000.
Contact Information
Name Sam Rae Job Title Ms Division COI News and PR South West Phone 0117 917 5342 Fax
Mobile
Email sam.rae@coi.gsi.gov.uk
Published 14 July 2011