News story
South West has the potential to become the UK's start-up hub
Chief Secretary to the Treasury Elizabeth Truss is visiting Bristol to meet high growth local businesses who attracted millions of pounds in Silicon Valley investment in 2017.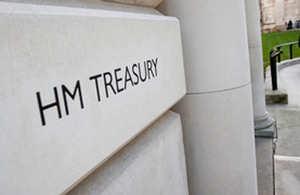 Technology firms developing driverless car technology and 5G mobile networks are among the companies helping to make the South West one of Britain's start up hubs, according to the Chief Secretary to the Treasury Elizabeth Truss.
Latest figures show the economy in the South West is now worth more than £127 billion and is the second fastest growing economy of UK nations and regions with year-on-year growth of more than 4%.
Meeting fast growing, high tech firms including Ultrahaptics in Bristol the Chief Secretary to the Treasury, Elizabeth Truss, will say:
Technology firms, like the ones I am meeting today in Bristol, help power Britain's future.
The government is giving enterprise the freedom it needs to succeed. From Cornwall to Christchurch, The South West is buzzing with ambition and attracting interest and investment from around the world.
The Chief Secretary is visiting Ultrahaptics and tour its facilities. The firm develops virtual reality technology and has raised more than £30 million in investment.
Among the businesses meeting the Chief Secretary are Bristol-based BluWireless which has attracted investment to help them develop and distribute 5G mobile networks through Britain.
The government is investing more than £2 billion in the Strategic Road Network in the South West which will transform the A303/A30/A358 corridor, fund construction of a new junction on the M49 and improve sections of the A30 in Cornwall into a dual carriageway.
More than £80 million is also being invested to ease congestion around key cities such as Bristol and improve roads.
Published 2 February 2018