South East urged to make the most of 2012
Jeremy Hunt promotes tourism opportunities and encourages more schools to join the 10,000 who have signed up to the School Games.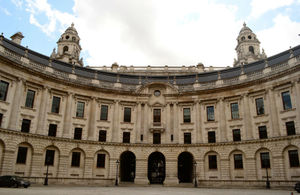 The whole world should see what the South East has to offer when the UK hosts the Olympic Games next year, Culture Secretary Jeremy Hunt said today.
Mr Hunt was speaking as he continued his tour around the UK urging businesses in every region of the country to make the most of 2012. He has already visited North West England, the Midlands and the South West.
Addressing hoteliers, businesses and tourism bodies at Canterbury Cathedral, the Secretary of State said there were "big wins" to be had for the South East and confirmed the region would be part of major international and national marketing campaigns to promote UK tourism next year.
"The tourism industry in the South East brings in more than £12 billion per year to the South East's economy, which is one of the biggest tourism regions outside London," Mr Hunt said. He added "The region has so much to offer, with famous historical sites such as Canterbury Cathedral, and we need to make sure the whole world knows."
School Games hits 10,000 schools mark
Later, Mr Hunt will visit Medway Park, in Gillingham, with LOCOG chair Seb Coe and world champion sailor Sam Brearey where he will host a summit on the School Games competition and anounce that more than 10,000 schools have now signed up. The nationwide competition is using the inspiration of London 2012 to get more youngsters involved in sport and next year's finals will be held in the Olympic Park.
Mr Brearey said: "I'm really looking forward to supporting the competitions in the run up to 2012 and beyond. Many young people surprise themselves when they take up a new sport or compete in a new activity for the first time. There will be opportunities to take part in team sports and individual sports. My advice for youngsters is to try something and stick at it. Just imagine what it would be like to make it into the Olympic Park as a School Games finalist!"
Mr Hunt will also present Gravesend Cricket Club with a cheque for more than £43,000 to develop their facilities. The grant has been made by Sport England under their Inspired Facilities scheme.
Further information
Published 2 December 2011