World news story
South East Trade Mission visits Angola
As part of the GREAT campaign, UKTI will lead a trade mission to assist UK companies explore business opportunities in Angola.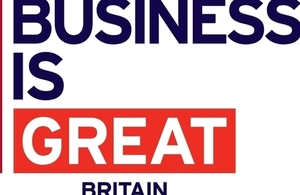 The third trade mission to Angola from London and the South East in the past three years will be visiting Luanda between 16th and 19th November. The frequency of visits from the largest regions of the UK economy underlines the ongoing importance of Angola as a potential market for British businesses. It also forms part of the GREAT campaign being run through November.
The trade mission is being organized by the South East Region of UK Trade and Investment, the department of the British Government responsible for promoting international trade. Participating companies represent a range of sectors including, oil and gas, airports, financial services, satellite communications and freight services.
Angola is sub-Saharan Africa's third-largest economy and the UK's third-largest export market in the region. Using its considerable natural resources, in particular oil and gas, the Angolan Government is looking to diversify its economy, resulting in significant opportunities for local companies to take advantage of British companies' expertise and develop the Angolan economy still further.
Peter Wright, leading the mission for UKTI, said: "The participating companies from the UK offer a wide range of innovative services and expertise, well suited to the Angolan market and we are looking forward to meeting and doing business with potential clients and partners in Angola."
British Ambassador, John Dennis, said: "I am delighted to welcome this UKTI led Trade Mission as part of our GREAT campaign to share British Business and Cultural expertise with Angola. This is an excellent mix of UK companies with expertise in delivering major technology, transport, communications, renewable energy and financial services. This mission gives UK companies a better chance to understand the business opportunities that the Angolan market offers. This is the third such visit in three years and demonstrates that the UK is committed to support Angola's drive for economic diversification. The UK is ideally placed to provide expertise at doing just that. I am therefore very positive that this mission too can make a meaningful contribution to Angola's employment and wealth creation. It is my desire and hope that this trade and investment mission will contribute to the UK and Angola's High Level Prosperity Partnership."
Published 10 November 2015