News story
South East's most enterprising Businesses receive recognition from the Queen
Representatives of 33 winning businesses from the region will have the opportunity to meet Her Majesty The Queen and other members of the Royal…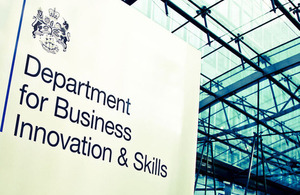 Representatives of 33 winning businesses from the region will have the opportunity to meet Her Majesty The Queen and other members of the Royal Family: the ultimate recognition of their commitment to enterprise and innovation. Businesses are recognised for outstanding achievement in the categories of International Trade; Innovation; and Sustainable Development.
Lo-Q plc, a winner in the International Trade category, produces queuing management solutions for leisure venues, and has increased its exports by 120% over three years.
Tom Burnet, CEO of Lo-Q, based in Twyford, Berkshire, said:
"As first-time winners of the Queen's Award we are thrilled and proud to have been given this honour. Our staff have worked very hard to build the company and our international trade; and it is fitting that their efforts have been recognised. Our customers, both international and domestic, are also delighted, as it reaffirms our reputation as a provider of high-value technology solutions in an internationally competitive marketplace.
"We are convinced the Award will also provide other UK companies with the incentive to drive the UK's economy through international trade."
Richard Boughton, Managing Director at specialist brewing services company FlavorActiV, based in Chinnor, Oxfordshire, which is winning its third Award in the International Trade category, said:
"Winning Britain's most coveted business prize for a third time is a significant achievement for FlavorActiV. It recognises the hard work of all our employees around the world. In the six years since our first Queen's Award, we've more than doubled our overseas business. We now trade with Russia, China and India, three of the world's largest beer markets."
Before the reception, Business Secretary Vince Cable will present some of Britain's most enterprising individuals with The Queen's Award for Enterprise Promotion. This rewards people who have played an outstanding role in promoting the growth of business enterprise and entrepreneurial skills and attitudes in others.
In the South East, the award is given to Alexander Pratt, founder of Serious Brands Ltd in Bierton, Buckinghamshire. During the last three years, Mr Pratt has carried out a variety of voluntary enterprise promotion activities while running his own successful company. He was responsible for creating the Bucks Economic and Learning Partnership, which seeks to bring together all the county's local authorities and learning institutions and the business community.
Business Secretary Vince Cable said:
"It's wonderful to see that even with a difficult economic climate, individuals continue to find enterprising ways of working and helping others to establish their businesses.
"The people receiving awards today are an inspiration and I congratulate them on their hard work and their achievement. The opportunity for them to join the business winners and to go to the Palace to celebrate their hard work is well deserved and I hope they have a wonderful time.
"It's important we create the right conditions for Britain's new and up-and-coming entrepreneurs to succeed and I strongly encourage businesses to start thinking about nominations for next year."
Lewis Scott, Regional Director for UK Trade & Investment (UKTI) in the South East, said:
"The South East had more winners, 23, in the International Trade category of the Queen's Awards for Enterprise, and more in the three categories combined, than any other region, underlining its status as the powerhouse of the UK economy and a leader in innovation.
"As well as the honour involved, winners invariably speak of the gains in company reputation and staff morale that winning the Award confers, opening doors to business growth overseas as well as in the UK. These are persuasive reasons for more companies to put themselves forward for an Award and give themselves an opportunity to reap the benefits that can result."
The application/nomination period for The Queen's Awards for Enterprise 2012 is now open and closes on 31 October. Entry is free and forms can be completed and submitted online at www.businesslink.gov.uk/queensawards. Winners will be announced on 21 April 2012.
Notes to Editors
The 2011 Queen's Awards winners in the South East are: See attached link
http://nds.coi.gov.uk/ImageLibrary/detail.aspx?MediaDetailsID=4032
The application guide explains why businesses and individuals should apply for an award. It describes the three business categories and individual award category, and gives information on eligibility, criteria and how to apply. It also gives details of the benefits of applying for and winning an award, as well as explaining the judging processes.

There are three categories that businesses can enter for The Queen's Awards for Enterprise. These categories are:* International Trade; Innovation; Sustainable Development.

There is also an individual award category - The Queen's Award for Enterprise Promotion. Each Queen's Awards category has different application criteria that must be met before application.

To be able to apply for any of The Queen's Awards categories, businesses must:
Be based in the UK - Including the Channel Islands and the Isle of Man
Operate as a business unit of the UK economy
Have at least two full-time employees or part-time equivalents
Be able to demonstrate commercial success
Businesses can apply for more than one category as long as they meet the criteria for each category they want to apply for.

The forms for entry to the 2012 Queen's Awards can be completed and submitted online at www.businesslink.gov.uk/queensawards.

BIS's online newsroom contains the latest press notices, speeches, as well as video and images for download. It also features an up to date list of BIS press office contacts. See http://www.bis.gov.uk/newsroom for more information.

Photography: Photographs of individual winners being presented their Queen's Award for Enterprise Promotion by Vince Cable will be available from COI News & PR on Friday 15 July on 020 7261 8342/8420. For photographs from the Reception, contact the Press Association picture desk, or (main switchboard) 0207 963 7000.
Contact Information
is building a dynamic and competitive UK economy by: creating the conditions for business success; promoting innovation, enterprise and science; and giving everyone the skills and opportunities to succeed. To achieve this it will foster world-class universities and promote an open global economy. BIS - Investing in our future.
Published 13 July 2011