World news story
Solomon Islands marks International Women's Day
30 April was marked as National Women's Day in Solomon Islands.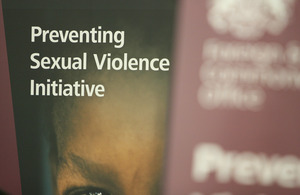 International Women's Day was marked globally on 8 March 2013. However in Solomon Islands the day was marked on 30 April and rebranded as National Women's Day to coincide with the launch of Solomon Island's first report on meeting the requirements of the UN Convention for the Elimination of all Forms of Discrimination against Women report. This is an important moment for women's rights in the Solomon Islands.
The UK is committed to work with Solomon Islands to promote and protect women's rights and gender equality, and women's empowerment worldwide remains a UK priority.
British Foreign Secretary William Hague in his speech during the launch of the Preventing Sexual Violence Initiative (PSVI) said:
Sexual violence is a problem found in every society in the world, and all countries have to do more to tackle it at home. We have to ensure equal rights for women at every level of society and to protect the vulnerable, most of all our children.

Despite the valiant efforts of many individuals and organizations, the perpetrators of the worst sexual crimes generally go unpunished. I want to publicly renew the British Government's commitment to the fight against sexual violence. We want to use Britain's influence and diplomatic capability to rally effective international action.
The British High Commission works closely with Solomon Islands Government and NGO's support the fight to eliminate all forms of Violence against Women and Girls and has sponsored several projects over the last 2 years.
Further Information
For further information, please contact Betty Wasuka at the British High Commission on Telephone: +677 21705 or +677 21706 and email
Published 3 May 2013