Press release
Solicitor General visits law students in Reading
Solicitor General Robert Buckland QC MP will meet with University of Reading's student Law Society today (Thursday 24 May).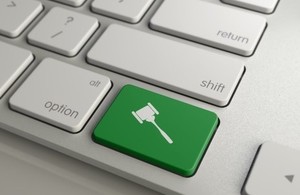 The Solicitor General will meet with law students who help to give free legal advice to some of the most vulnerable people in the community through the law school's involvement with nine Pro Bono initiatives.
One of these is the Streetlaw project, where students visit local schools to help raise legal awareness in their communities. The University also works with Flag DV, a Newbury-based charity, to offer advice to victims of domestic violence. Family Law students assist by conducting preliminary interviews and participating in subsequent interviews alongside the charity's qualified volunteer advisers.
The Solicitor General said:
"It is fantastic to meet future lawyers offering advice through pro bono initiatives. Their work provides a vital contribution to our society and makes a real difference to those who receive it.
"I strongly encourage both students and established lawyers to explore what sort of pro bono help they might be able to provide, as it will enhance their careers and help them to maintain strong connections to their communities."
Harry Stewart, President of the University of Reading Law Society said:
"The University of Reading Law Society is delighted that the Solicitor General will be meeting with students on Thursday. We are very excited to discuss some of our great participation in pro bono, public legal education and mooting. The Solicitor General's visit will be very insightful, and we look forward to hearing about his own experiences in law and public legal education."
The Solicitor, who superintends the Crown Prosecution Service (CPS), will also visit the CPS Thames and Chiltern office in Reading. He will meet with CPS staff from across the office to discuss their current work and upcoming priorities.
Published 24 May 2018