News story
Soldiers roar onto Salisbury Plain
UK and NATO troops stepped up to the mark as they battled bad weather and treacherous conditions whilst training on Salisbury Plain.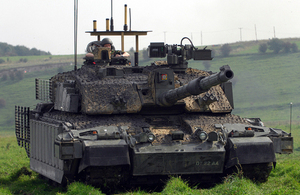 Exercise Lion's Strike saw 37 students, including soldiers from 1st Battalion The Yorkshire Regiment and 1st Battalion The Royal Regiment of Fusiliers and Royal Marines, take to the Plain. Joining them were NATO counterparts from the United States, the Netherlands, Austria, Kuwait, Jordan and Bahrain.
The exercise, which used Challenger 2 tanks and Warrior armoured vehicles, forms the delivery phase of the combined arms tactics course which is designed for majors who are about to take command of sub-units, infantry companies and armoured units. The 3-week course culminated in the 3-and-a-half-day exercise on Salisbury Plain.
Lieutenant Colonel Murray McLeod-Jones, from the Land Warfare Centre, said:
Salisbury Plain provided us with the right facilities and training environment for this exercise, enabling the soldiers to carry out a range of infantry and armoured attacks in preparation for their future roles.

The south west has experienced the wettest winter since records began. We were concerned about how we would manage on the Plain, but the help and advice we received from the operational team up at Salisbury Plain was second-to-none and we were able to conduct a full and effective exercise despite the challenging conditions.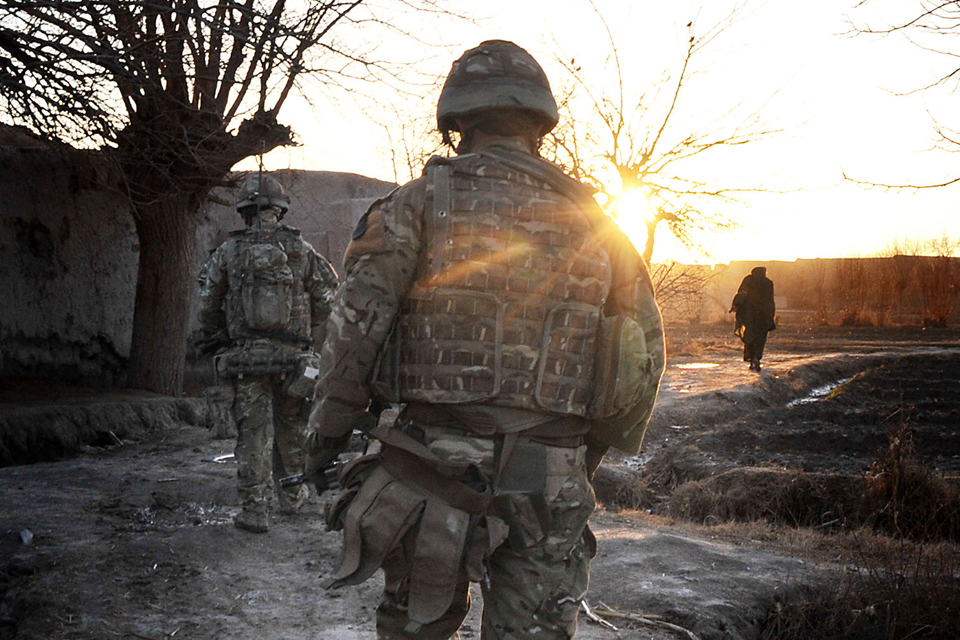 Salisbury Plain Training Area is maintained by the Defence Infrastructure Organisation (DIO), which delivers the training service, enabling defence training users to live, work, train and deploy at home and overseas.
Lieutenant Colonel Mark Hiskett, Principal Training Safety Officer, DIO Service Delivery Training South West, said:
We are pleased to be able to offer the training environment and facilities that helps both UK and foreign troops prepare for their future careers.

We are also proud to be able to offer practical and valuable advice which enables exercising troops to make the most of their time on Salisbury Plain.
Published 11 February 2014