Soldiers conquer Arctic heights
The mountaineers, all from the 2nd Battalion based at Weeton Barracks near Blackpool, overcame temperatures as low as minus 30 degrees Celsius…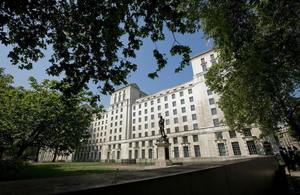 The mountaineers, all from the 2nd Battalion based at Weeton Barracks near Blackpool, overcame temperatures as low as minus 30 degrees Celsius to complete the challenge, at the same time raising more than £10,000 for the Cystic Fibrosis Trust.
Exercise Northern Lion began on 24 March and lasted three weeks. The expedition was made up of soldiers from Fleetwood, Blackpool, Blackburn, Oldham, Kirkham and Kendal and tackled peaks in a region of Greenland called Liverpool Land, which was named by whalers from the city. The area is home to mountains up to 1,400 metres in height.
The harsh conditions made even simple tasks, such as dressing, difficult; even the team's portable cookers froze.
Sergeant Major Adam Diver, who was one of those taking part in the expedition, said:
The temperature was a massive challenge. Some of us had been out to the Falklands in minus 10 to minus 15 degrees, but the temperatures out in Greenland hit minus 30.
We had the right equipment and the right training, but it gets quite difficult in those temperatures.

Climbing eight peaks was an excellent feat; we did not think we would be able to scale so many. We were aiming for three but we were well-trained and well-motivated.
Army soldiers regularly take part in demanding expeditions to help build fitness, team spirit and self-reliance, but this was also seen as an opportunity to raise money for a good cause.
The team chose to help the Cystic Fibrosis Trust because a friend of one soldier has a son who suffers from the illness.
The expedition unofficially named one of the peaks in honour of him. Sergeant Major Diver said:
If you climb a route for the first time here in the UK you get to name it, so we did the same. We called it 'Brandon' after the little boy who we were raising funds for.
Brandon Beech, aged nine and from Chorley in Lancashire, helps raise money for the Cystic Fibrosis Trust through 'Brandon the Lion', a mascot named after him.
His dad Chris was delighted with the soldiers' support during their expedition. He explained:
We try to raise awareness about Brandon's illness through the lion mascot. Soldiers of the Duke of Lancaster's Regiment are known as 'The Lions of England', so it just came together. The soldiers even took a Brandon mascot cuddly toy with them.
Published 4 May 2012