News story
Soldiers battle against 'thinking enemy' on Salisbury Plain
Soldiers have been pitting their wits against military colleagues as they battled a 'thinking enemy' whilst on exercise on Salisbury Plain.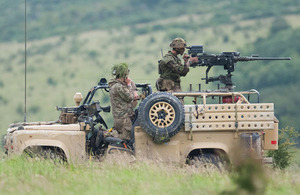 Troops from the Fire Support Group (FSG) Division, part of the Support Weapons School, took part in Exercise First Strike which tested students on the FSG course on how to use support weapons as part of a battle group.
The exercise pitted FSG students against each other to ensure they were tested against a 'thinking enemy' with an armoured threat that has the freedom of action in the battlespace.
Manoeuvres scrutinised students of all levels of command – including platoon commanders formulating plans from a battle group operation order and delivering orders to leaders further down the chain of command.
Soldiers were tested in how they employ and control their weapon systems correctly at the lowest level.
Exercise First Strike included different aspects of military operations, covering delay, defence, advance to contact, convoy protection, ambush and fire support to a company attack tasks.
The exercise involved each FSG platoon fighting against each other using the tactical engagement system either mounted in revised weapons mounted installation kit (RWMIK) vehicles or dismounted.
FSG soldiers were accompanied by either Warrior or combat vehicle reconnaissance tracked vehicles provided by the Land Warfare Centre Battle Group – currently 1st Battalion The Yorkshire Regiment.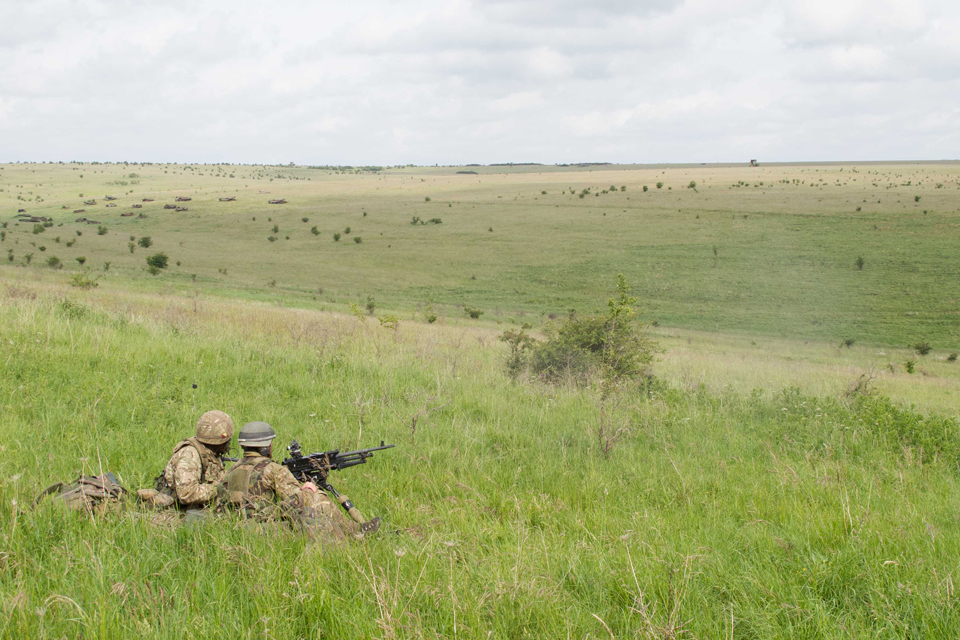 Captain Robin White, second-in-command of the FSG Division, said:
The exercise allows students to demonstrate what they have learnt and, through debriefing, develop for the final exercise and beyond.

We can give evidence of points to be worked on, as well as good actions that all can learn from. Salisbury Plain Training Area is ideal for us.

It suits our need to use armour to replicate a credible enemy threat, whilst the undulating ground tests students in manoeuvre, both mounted using RWMIK and dismounted.
Engagement with the 'enemy' is kept short and sharp, focusing the students' minds on the action on the ground and enabling them to learn from their actions.
This week's final exercise provides student commanders with more battle preparation time and brings together what they have learnt throughout the course.
Students finish the course at the end of November, at which point they will return to their units and be able to fulfil roles within the FSG. The skills they acquire on the course will be further honed on exercises and in Kenya or Canada with their own units.
Salisbury Plain Training Area is maintained by the Defence Infrastructure Organisation (DIO), which delivers the training service, enabling defence training users to live, work, train and deploy at home and overseas.
Lieutenant Colonel Mark Hiskett, Principal Training Safety Officer, DIO Operations Training South West, said:
DIO's priority is to support our Armed Forces as they prepare for operations. Salisbury Plain is a large and diverse training area and is ideal for exercises such as this as the terrain is suitably arduous.

We are pleased to be able to offer the environment and facilities that enable our military personnel to test their skillls against the enemy.
At over 38,000 hectares (94,000 acres), Salisbury Plain is the UK's largest training area and offers first-class and diverse training facilities to enable the British Army to meet its training requirements to prepare for operations worldwide.
Published 25 November 2013