News story
Snap Fashion: Top publisher invests in innovative digital firm
A business that launched an original fashion-based search website after attracting Innovate UK funding has won new investment from Time Inc.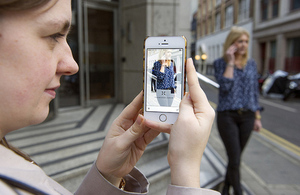 Time Inc has made a strategic investment in Snap Fashion – the developer of a visual search engine that allows consumers to look for and buy fashion items using photos they have found online or taken on their smartphones.
Snap Fashion founder and chief executive Jenny Griffiths developed the search engine, website and app after successfully attracting Innovate UK funding and matching private investment in a Launchpad competition.
The business, based in London's Tech City, has since gone from strength to strength. It has attracted further investment, won praise from the fashion press and landed the prestigious $175,000 Cisco British Innovation Gateway (BIG) award.
Time Inc publishes fashion magazines including Marie Claire, InStyle and Look. It says its investment in Snap Fashion will bring strategic benefits to its portfolio.
Jenny Griffiths said:
I am incredibly excited about the strategic investment that Time Inc. has made as it will allow both companies to flourish in a competitive landscape.
Snap Fashion has recently been awarded a £1 million contract under Innovate UK's 're-imagining the High Street' SBRI (Small Business Research Initiative) programme.
The money will fund development of Snap InStore, an innovative search tool that can be used in the fitting rooms of High Street stores to search a retailer's entire range based on what the customer has chosen to try on.
Published 12 August 2015