News story
Smarter and better urban spaces: apply for business funding
Businesses can win up to £35,000 each to develop digital projects that improve urban spaces for those who live, work and play in them.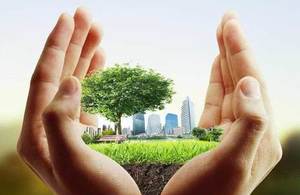 Innovate UK's IC tomorrow programme is looking to award up to £35,000 each to 4 businesses to meet a series of challenges in making city spaces better and smarter for people.
Businesses will have the opportunity to work alongside high-profile challenge partners Transport for London, Centro, Clear Channel and Atkins.
Cities are becoming increasingly connected with services such as transport and energy managed by intelligent networks. The challenges under this competition seek to get citizens involved in this evolving digital life.
The challenges
The competition is seeking solutions to 4 challenges:
enhanced travel data: to find new ways to use data to improve journeys and present data to users, in partnership with Transport for London
effective journey management: to find ways of combining automatic number plate recognition data with existing public and travel data to help to manage traffic and reduce congestion, particularly through park-and-ride car parks, in partnership with Centro
city-scale communication: to find new digital ways of connecting councils and citizens with each other and the local environment, in partnership with Clear Channel
citizen input to city design: to find innovative ways of encouraging citizens to share their data to better inform planning, design and management of urban spaces, in partnership with Atkins
Competition information
the competition is open and the deadline for registration is noon 24 November 2015
businesses in the UK or EU can apply
up to £35,000 is available to develop the successful project under each challenge
businesses can trial their ideas with industry partners while keeping their intellectual property
Published 30 October 2015