Six steps to return power to the people
Six essential actions to create a new decentralised Britain where power once again belongs to the people, have been set out today by the Deputy…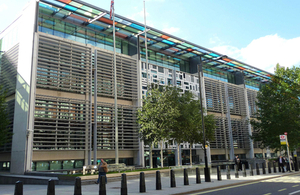 Six essential actions to create a new decentralised Britain where power once again belongs to the people, have been set out today by the Deputy Prime Minister Nick Clegg and Decentralisation Minister Greg Clark.
The Coalition Government believes in a radical shift of power from the centre to citizens and communities, giving control and freedom back to people to manage their own lives as they see fit.
The Localism Bill, which begins its passage through parliament today, will provide the legislative foundation for putting power back into the hands of communities. But it will also require fundamental changes in the way government works at every level.
To achieve and maintain the radical shift in power, the Government has published  Decentralisation and the Localism Bill: an essential guide. Its sets out six actions central government will need to take to do things differently - in behaviour, expectation, and culture, which must go alongside the changes in law proposed in the Bill.
They are to:
Lift the burden of bureaucracy - by removing the cost and control of unnecessary red tape and regulation, whose effect is to restrict local action;
Empower communities to do things their way - by creating rights for people to get involved with, and direct the development of, their communities;
Increase local control of public finance - so that more of the decisions over how public money is spent and raised can be taken within communities;
Diversify the supply of public services - by ending public sector monopolies, ensuring a level-playing field for all suppliers, giving people more choice and a better standard of service;
Open up government to public scrutiny - by releasing government information into the public domain, so that people can know how their money is spent, how it is used and to what effect; and
Strengthen accountability to local people - by giving every citizen the power to change the services provided to them through participation, choice or the ballot box.
Nick Clegg said:
The Coalition Government is different from governments that have gone before. It is different by its very nature: two parties coming together in the national interest marked a watershed in our politics. But the Coalition is different in its approach, too. Because instead of taking more power for the Government, the Localism Bill will give power away. This Bill, as this guide sets out, marks the beginning of a power shift away from central government to the people, families and communities of Britain.
Greg Clark said:
Britain has become one of the most centralised countries and it hasn't worked. Our public services have suffered because of bureaucratic micro-management by the centre, and public trust in our democratic institutions has been undermined, with people feeling they have little or no control.

The Coalition Government is determined to redress the balance through a radical shift of power from the centre to citizens and communities. The actions in this guide, embodied in the Localism Bill, will drive our commitment to decentralise power across every department and every level of government - and return power to the people to whom it rightfully belongs.
Notes to editors
Decentralisation and the Localism Bill: an essential guide is available at  www.communities.gov.uk/decentralisationguide.

Greg Clark has been appointed by the Prime Minister to work across all Government departments to deliver the decentralisation agenda. 
3.This guide is being published in advance of a progress report on decentralisation to the Prime Minister next year. It is not a formal consultation but any comments are welcome and should be emailed to: decentralisation@communities.gsi.gov.uk.
The Localism Bill, laid before Parliament today, contains a radical package of reforms that will devolve greater power and freedoms to councils and neighbourhoods, establish powerful new rights for communities, revolutionise the planning system, and give communities control over housing decisions.
Twitter
Keep up to date with the Department by following us on Twitter (external link).
Media enquiries
Visit our newsroom contacts page for media enquiry contact details.
Published 13 December 2010