World news story
Six Monthly Report to Parliament on Hong Kong
The UK Government published its latest Six-Monthly Report to Parliament on Hong Kong covering developments from 1 January to 30 June 2013.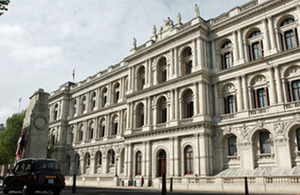 The Report covers a broad range of political, economic and constitutional developments and an overview of UK/Hong Kong bilateral activity over the reporting period.
British Foreign Secretary, the Rt Hon William Hague MP, writes in his foreword to the Report:
The UK Government continues to take seriously its commitment to Hong Kong under the Sino-British Joint Declaration…..I am in no doubt that the transition to universal suffrage will be in the best interests of Hong Kong's stability and prosperity. The precise shape of any constitutional package will be for the governments of Hong Kong and China, and the people of Hong Kong to decide in line with the Basic Law. But it is important that any proposals give the people of Hong Kong a genuine choice and enable them to feel they have a real stake in the outcome. I look forward to hearing more about the government's plans.
Mr Hague also writes that:
I am pleased to note that UK businesses are responding keenly to the many opportunities arising from Hong Kong's ambitious development plans and its advantages as, what (the Chief Executive of the Hong Kong Special Administrative Region) Mr Leung has described as, a "connector" to mainland China. This report sets out clearly the scale of opportunity for partnership and sharing of expertise…..I am also delighted to note the continuing co-operation between Hong Kong and London as leading financial centres on the off-shore RMB market.
The Report concludes that, overall, "One Country, Two Systems" continues to work well in practice, and that the rights and freedoms enshrined in the Joint Declaration continue to be upheld.
Further Information
Read the six monthly report on Hong Kong in full
Follow the British Consulate-General Hong Kong on facebook and twitter @UKinHongKong
Published 15 July 2013