Sign up now for London 2012 tickets - urges Olympics Minister
Stay up to date with the latest ticketing information.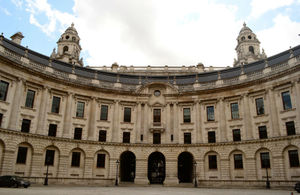 People who want tickets for London 2012 are being urged by the Sports and Olympics Minister, Hugh Robertson, to sign-up to the London 2012 ticketing website.
"In just over a month tickets for the biggest sporting event the UK has ever seen will go on sale. Now really is the time for people to make sure they are signed up to the ticketing website so they get all the up to date information and ensure they don't miss out on this once in a lifetime experience," said Mr Robertson.
On 15 March, 8.8 million tickets for the Olympics will go on sale for six weeks until 26 April. 2.5 million tickets will be priced at £20 or less while the majority will be under £100.
LOCOG announced last year that a range of ticket prices and ticketing schemes would be available to ensure that all ages and budgets have the chance to go to the London Games.
Mr Robertson added: "Spectators are a vital part of every Olympic Games, providing the atmosphere that inspires athletes to perform. With only 18 months to go until the opening ceremony, this is the time for fans to start planning their Games."
Further information
Published 27 January 2011