World news story
Sign-up for UKTI France's cosmetics and personal care initiative
UKTI France is looking for UK expertise and innovation across the cosmetics manufacturing supply chain.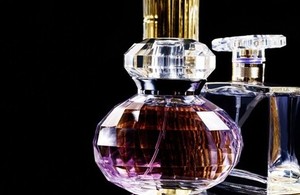 The New Technologies Team at UKTI Lyon is focusing on the French cosmetics and personal care industry and wish to engage with UK organisations offering innovative products and services within this manufacturing supply chain.
A series of initiatives are planned to showcase UK expertise to the French market as well as highlight and facilitate trade and collaboration opportunities.
Areas of interest include:
research and development (including academia)

raw materials

formulation

measurement science

testing & analysis

contract manufacturing

primary & secondary packaging

contract packaging

assembly line

training

other related services including recycling, equipment, regulatory consultancy, marketing/branding, logistics
If you are interested in signing up, contact Anne-Marie.Coffy@fco.gov.uk.You will then be asked to complete a short questionnaire on your business activity relevant to the cosmetics and personal care industry. Business profiles will be showcased as part of the initiative.
COSMinnov
COSMinnov is taking place between 8-9 October 2013 in Orléans. It is deemed France's scientific capital of cosmetology and offers a major opportunity for UK companies to meet French cosmetics manufacturers.
The Commercial Team in Lyon wish to identify UK companies offering innovative solutions to French cosmetics manufacturers so they can be involved in COSMinnov. These solutions could involve:
raw materials
ingredients
formulation science and technology
eco-efficient processes
other routes to sustainable cosmetics
Opportunities for the wider supply chain e.g. regulatory, packaging, logistics may also be identified.
French market
Cosmetics, toiletries and perfumes is the 4th largest industry in France in terms of net trade. It is estimated at £14 billion and considered the "gem" of the French economy. France maintains its position as a global leader in this sector. 80% of the industry is characterised by SMEs, despite being home to one third of the global top 50 brands.
The largest cluster of manufacturers and service related companies involved with the French cosmetics and personal care industry is the Cosmetic Valley, home to:
Clarins
Chanel
L'Oreal
LVMH brands Dior and Guerlin
plus a global technology site for brands such as Shiseido
Cosmetics Valley covers 7 departments over 3 regions (Centre, Ile-de-France, Upper Normandy), representing 53% of the national industry turnover. It has over 550 supply chain companies, 200 state laboratories and 6 universities. They focus on cosmetics and personal care projects to promote innovation in strategic areas such as formulation, measurement, sensory perception, plant origin ingredients, packaging.
Contacts
Act now to be included in the UKTI France initiative. Request, complete and return your "company profile" questionnaire.
Email: Anne-Marie.Coffy@fco.gov.uk
Published 8 August 2013