Sibling soldiers under fire on the front line
Two brothers, serving side by side as soldiers in 2nd Battalion The Princess of Wales's Royal Regiment (2 PWRR), have been recalling some of the hairier moments of their recent deployment to Afghanistan.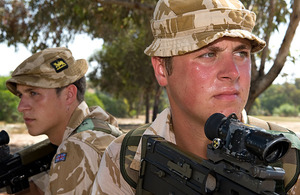 Private Liam Horgan, aged 19, was part of a resupply convoy in Helmand on the way to his brother's patrol base, when, he recalls, there was a 'massive boom':
I was smashed up off my seat and I couldn't feel anything", he said. "I couldn't see anything because of the dust, and I thought, well I thought that was it.
I felt myself down and I couldn't feel anything, I was just so shook up. But after a couple of seconds I got to grips with myself and started to be able to see again as the dust settled, and I was OK.
We were towed into my brother's patrol base and were able to laugh about it because nobody had been injured. I'm a lucky boy!
His older brother, 21-year-old Private James Horgan, had been watching from inside the patrol base. For him, the incident seemed to last for much longer.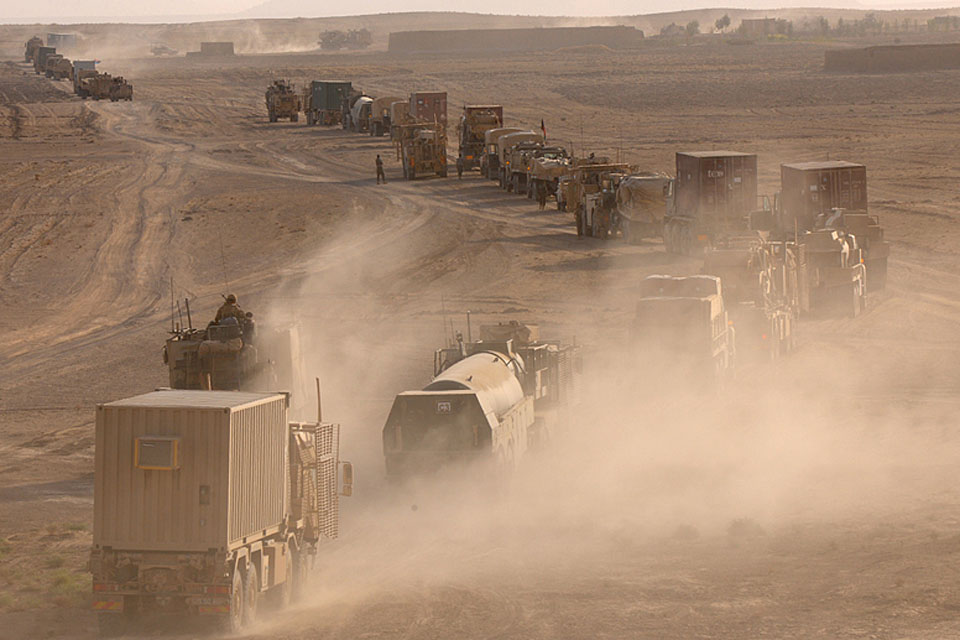 An ISAF convoy had been hit by an improvised explosive device along the same stretch of road earlier that day, but had reported the route was now clear:
They were supposed to have cleared the route, but they missed one and it copped Liam," said James.
I knew he was in the vehicle straight away. I don't why, just something told me.

I thought about him all the time over there because I felt I had a big influence in him joining the Army so if anything did happen I would blame myself. So when they came in and all the lads got out it was a big sigh of relief.
James also had some near misses. He recalled:
In one incident we had to cross a field to get into a village. As we got into the middle of the field we had no cover, just a small irrigation ditch about a foot [0.3m] deep, when [insurgents] opened up on us.

We all just had to roll down into the ditch and lay there while our boys fired over us with fire support.

We were kinda caught in a two-way range so we couldn't stand up. We were just laying there in the muddy puddle waiting it out. You just want to get out of there really.

As soon as you go out of the gate [on patrol] the anticipation is there because you know they [the insurgents] can see you and you know it's coming.
You've just got to keep your skills and drills on the ball and you will come out on top," he said.
Liam and James are soon to be joined by their youngest brother, Danny, who is also joining 2 PWRR and who may serve with them on future tours. But for now they're getting ready to take on an entirely different role - they'll begin guarding Her Majesty The Queen at the end of the summer.
You could say we have swapped the enemy fire of Afghanistan for the flash bulbs of London," says 2 PWRR's Commanding Officer, Lieutenant Colonel Adam Crawley.

The soldiers are having to get used to where everything they did was towards war-fighting, now it's completely different.

It is public duties, it is smart, and it is actually giving them the opportunities to show off - show off those Afghanistan medals while they are on the parade ground in front of Buckingham Palace.
Published 5 August 2010