Short-term insurance cover for Greece
Restriction on short-term insurance cover for Greek exports lifted.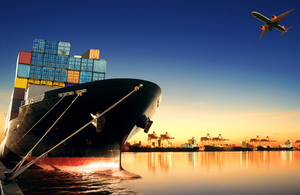 UK Export Finance is, in common with its counterparts in other EU countries, prohibited by the EU Commission's short term communication from providing trade credit insurance cover for exports to buyers in the EU and in certain other OECD countries where the risk horizon is under two years. However, this restriction was recently lifted by the European Commission in respect of Greece.
UK Export Finance is accordingly open to consider applications for short-term cover for export contracts between UK exporters and buyers in Greece that meet our eligibility criteria and where we are satisfied that the risk in each case is acceptable.
Exporters who want to know more should call the customer helpline on 020 7271 8010.