World news story
Short story competition is held in Chile to promote the English language
Supported by the GREAT Campaign, the award ceremony took place during the English Day held at the Las Condes Cultural Centre.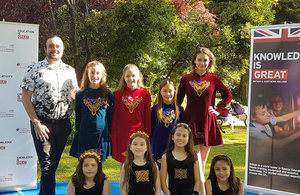 As a way of positioning English as a second language and promote the British culture in Chile, the British Embassy and the British Chilean Chamber of Commerce's Committee of Education organised an English Day within the context of the GREAT campaign. The event took place at the Las Condes Cultural Centre.
During the day, prizes were awarded for the 'Short Stories are GREAT' contest, which was launched in August and consisted of writing a short story in English of no more than 250 words. Awards were separated into 3 categories:
school students
university students
teachers
In total, 224 short stories were submitted, and the winners were: Franco Gutiérrez, from Instituto Nacional (school category); Marlén Cabrera, from Universidad San Sebastián (university category); and Catalina Correa (teacher category). All winners received awards donated by Radisson Blu and Loake Shoemakers.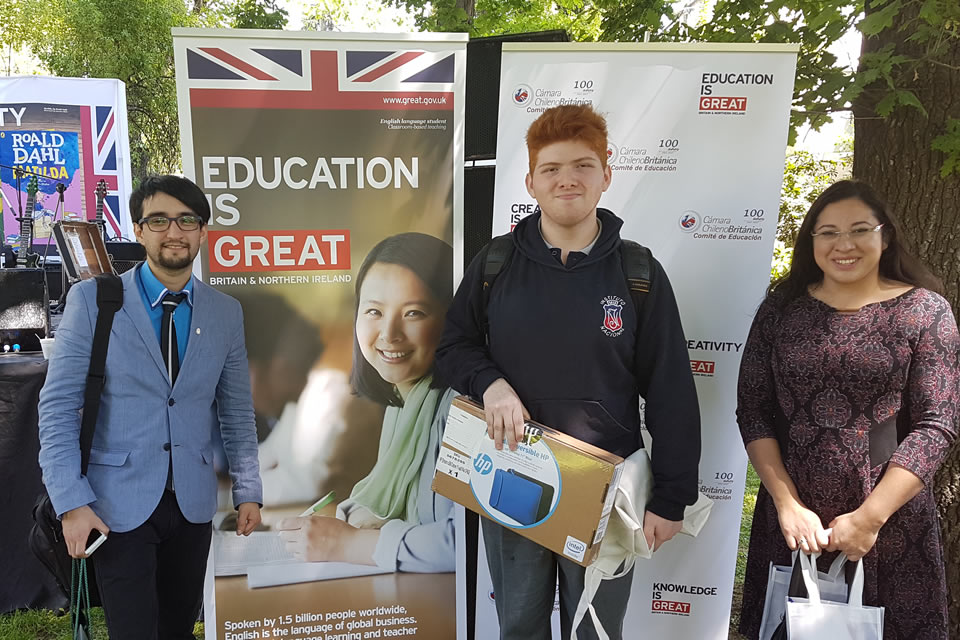 Dancing and educational talks
One of the highlights of this year's event was the fantastic presentation by students from Trewhela's School that offered a demonstration of Celtic dancing as well as a school music band. Educative talks were also organised to cover topics such as Good use of Money; Climate Change and the Importance of Wetlands; Cambridge Qualifications; Programmes for Youth Learning, and Creativity in Learning for Multi-Screen Children.
Exhibition
An education fair was organised in the gardens of the Cultural Centre with the participation of the members of the Chamber's Education Committee. The companies present at the exhibition were: Books and Bits Ltda.; the British Council Chile; the British Chilean Chamber of Commerce, Cambridge University Press Holdings Ltd.; Desarrollos Educacionales – Cognita Group; Ediciones SM Chile S.A.; the Kennedy Foundation for the Conservation of Wetlands; Holiplay; the Chilean British Institute of Culture; Job Travel Viajes Empresariales; Libromania; MacMillan Education; Oxford University Press; The University of Edinburgh; Trewhela's School, and The Wenlock School.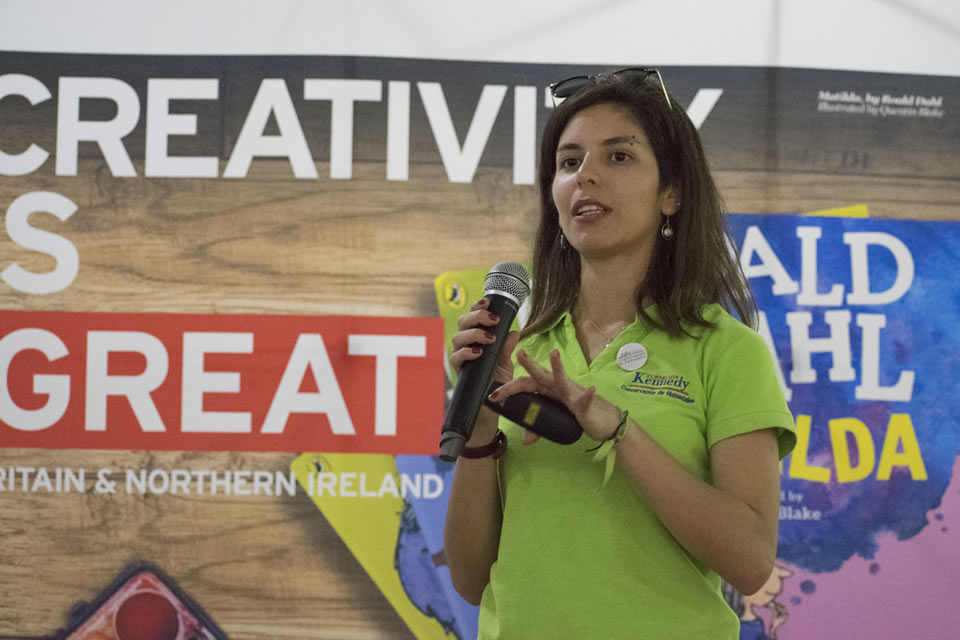 Music was also present at the event, with a performance from a Queen Tribute band, and food and drinks were provided thanks to the sponsorship of Daily Fresh and Twinings, two British companies with a strong presence in Chile.
GREAT Britain Campaign
The English Day 2017 was supported by the GREAT Campaign, which showcases the best of what the UK has to offer to inspire the world, and encourage people to visit, do business, invest and study in the UK. It is the government's most ambitious international promotional campaign ever, uniting the efforts of the private and public sector to generate jobs and growth for Britain.
For more information about the events and activities of the British Embassy in Santiago, follow us on:
Further information
Published 22 November 2017