Shining a light on council spending could save up to £450 per household
Councils could save £10 billion every year if they improve the way they buy, source and pay for goods and services new research reveals today…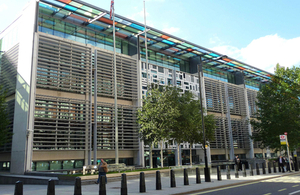 Councils could save £10 billion every year if they improve the way they buy, source and pay for goods and services new research reveals today.
New, cutting edge analysis of council spending data by procurement experts Opera Solutions has revealed that greater transparency coupled with improved analysis is the key to unlocking massive savings by driving down costs.
The report gives the highest estimate yet of potential savings that could be achieved if councils secure better value for the £50 billion of public money they spend on procurement every year. The £10 billion figure is equal to £452 per household every year and equivalent to the salaries of almost half a million bin men or 650,000 dinner ladies.
Opera looked at spending on energy, mobile phone and legal services across three separate local authorities. The bill for these services totalled £13.6 million pounds. By consolidating that spend in order to boost buying power and get better prices Opera  estimated the three councils could shave a collective £1.44 million off their bills - a 10 per cent reduction.
The report argues that Local Government, by adopting new processes and making better use of spending analysis, could replicate these kind of savings across a wide range of back office functions, with no impact on quality of service and reduce spending by up to £10 billion a year. Even if only half of those savings were achieved local government could still realise significant reductions in spending. The report recommends that councils:
Make better use of data - greater transparency of council spending data has made it much easier to identify incorrect payments, eliminate duplicate spending and fraud, reduce multiple suppliers and spot where different prices are being paid for similar services. The report argues that the next stage in driving out waste must be making more intelligent use of this information, compare spending within and across different councils to find opportunities to drive down costs.
Bulk buy - at the moment spending is fragmented both within and across councils. By joining forces with neighbouring authorities councils can drive down overheads and secure significantly better economies of scale.
Shop around - to secure better prices increase competition between suppliers, negotiate harder on contracts and end over-reliance on a small number of vendors to provide a large numbers of services.
Local Government Secretary Eric Pickles said:
Householders trying to balance their bills are advised to look closely at where all their money is going, change suppliers, shop around and hunt out the bargains. Town halls need to follow exactly the same advice.

Let there be no doubt whatsoever - today's figures show that there is significant scope for councils to make taxpayers' money work even harder. We've always said that sunlight is the best disinfectant, and the availability of financial data has helped identify numerous ways that councils can reduce expenditure while offering the same or better services to residents. If councils improved their procurement and joint working on waste services, councils could afford to offer more frequent and regular rubbish collections. There's no excuse for cutting the front line when there are so many savings to be found in the way back office services and run and paid for.
Ray Eitel-Porter, Executive Director - Europe at Opera Solutions added:
As local government are asked to find ways to spend public money as efficiently as possible, we have found that procurement optimisation is one avenue that quickly delivers ongoing savings that can be redirected to critical programs and services.
This year, as part of urgent plans to drive down the nation's deficit, central government has reduced the spending power of local authorities by £2.6 billion. Today's report, which identifies up to £10 billion of potential savings reinforces the argument for councils being able to reduce expenditure, protect the frontline and avoid a "slash and burn" approach if they concentrate on the savings found in back office spending and processes.
The research by Opera Solutions suggests that a lack of procurement expertise amongst council staff, lack of buy-in from senior executives and fears that joining forces with other councils to collectively buy goods and services will result in less control are putting the brakes on simple changes that could drive out waste, drive down cost and save the public purse billions of pounds.
In contrast some councils are showing the way, saving money by revisiting contracts, reducing overheads and increasing efficiency:
Cornwall council streamlined their waste collection contracts from six to one council wide contract cutting a £25 million cost by £3 million and providing a better service.

In the South East there is already a 'Best Deals Service', which enables authorities to benefit from deals on a range of products from pens to refuse collection vehicles. The service has already achieved savings for the region in excess of £3 million; and for this financial year in excess of £1 million and now intend to look at a wider range of services including telecommunications, vehicle maintenance, training and utilities.

In Essex a number of local authorities have joined together to form a shared services hub for procurement,  enabling procurement arrangements arrived at for one authority in the group to be made available to all other members - and to a wider group wherever possible - the hub also provides access to expert procurement advice.

Trafford is saving £4.3 million on smarter procurement and £2.3 million on management.
The Local Government Group's own productivity programme (external link) is also supporting councils to do things differently starting with quick wins like e-auctions and recovering duplicated payments.
Notes to editors
For a copy of the paper produced by Opera Solutions please e-mail: nvaughan@gardantcommunications.com or +44 (0)7894 478 788.

The Opera report confirms what Cllr Paul Bettison,of Bracknell Forest Borough Council, and Andrew Smith, Chief Executive of Hampshire, who are leading the Local Productivity Programme's work on Capital, Assets and Procurement have been saying for some time. They've already published a 'Quick Wins' and, more recently, a 'Big Wins' strategy calling councils to collaborate to unlock 10-20 per cent savings in areas like construction. They advocate the use of collaborative frameworks to help councils join up their spending power. Baroness Hanham has championed the Local Productivity Programme, which aims to help local authorities enhance the productivity of local authority procurement spend and transform services to ensure that every penny of tax payers money goes towards preserving front line services.
Twitter
Keep up to date with the Department by following us on Twitter (external link).
Media enquiries
Visit our newsroom contacts page for media enquiry contact details.
Published 17 June 2011