Sheffield wedding party sentenced
Newly-weds who couldn't speak each other's language jailed after UKBA investigation revealed marriage was a means to live in the UK.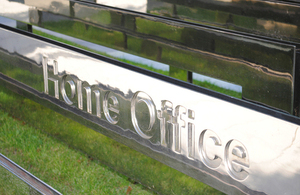 A wedding party arrested in Sheffield city centre last September as part of a nationwide crackdown have today been sentenced.
The newly-weds and their party were apprehended attempting a crude immigration scam involving wedding rings bought for £30, an interpreter to help them profess their love and around £2,000 in cash.
After guilty pleas, the group of five sentenced today included the bride Renata Toracova from Slovakia and groom Sajid Ali from Pakistan.
Three interpreters were also found guilty for conspiracy to breach immigration law.
Rings bought hours before
Arrests were made by the UK Border Agency just moments before the pair were due to tie the knot at Sheffield Town Hall on the morning of 10 September 2010.
The wedding rings were recovered still in an Argos shopping bag along with a receipt.
Officers were then able to seize CCTV footage of the party buying the rings in Meadowhall Shopping Centre just hours before the wedding ceremony.
Neither bride nor groom were able to communicate with one another and later admitted they could not speak the other's language.
During questioning, Toracova admitted that she was already married back in Slovakia and that her witness, Mizigar, was actually her lover here in the UK.
A sham marriage usually occurs when a non-European national marries someone from the European Economic Area, including the UK, as means of attempting to gain long-term residency and the right to work and claim benefits.
Published 18 March 2011