News story
Seychelles commit to sharing tax information
The country becomes the 46th jurisdiction to join the initiative launched by the G5.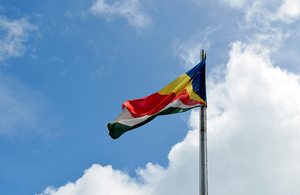 The Seychelles has committed to automatically exchanging tax information, becoming the latest country to join the initiative launched by the G5 countries of the UK, France, Germany, Italy and Spain.
The new global standard – which was called for by the G8 under the UK's presidency – will mark a step change in the ability of governments to tackle tax evasion and will rapidly remove the remaining hiding places for those who seek to evade their taxes.
See how today's announcement sits within wider work the UK is doing to clamp down on tax avoidance and evasion by taking a look at our interactive timeline.
Following the launch of the G5 initiative, 46 countries and jurisdictions have now made a concrete commitment to implement the new global standard which will see the first exchange of information in 2017.
As a result, HMRC will receive tax information about UK taxpayers with accounts in participating jurisdictions which will enable them to tighten the net on those seeking to evade paying their taxes.
Financial Secretary to the Treasury, David Gauke, said:
Since our G8 leadership the UK has pushed for greater tax transparency and, along with our G5 partners, has led the way in calling for global action to tackle tax evasion.

The early adopters initiative that we have launched will enable HMRC to go further in clamping down on those who evade their responsibilities.

The countries and jurisdictions that have committed to early adoption have shown leadership and demonstrated their commitment to fighting tax evasion, removing the hiding places which are exploited by the dishonest and corrupt.
The Finance Ministers of the G5 countries said:
We warmly welcome Seychelles' decision to join the initiative for early adoption of the new global standard on automatic exchange of tax information, thereby taking a leading role in the fight against tax evasion.

We call on other financial centres to match the commitment made by the Seychelles, and by 45 other countries and jurisdictions, so that we can rapidly stamp out tax evasion on a global basis.
At the G5 Finance Minister's meeting in Paris on 28 April 2014, the UK, France, Germany, Italy and Spain agreed to sign competent authority agreements at the Global Forum meeting in Berlin in October, together with other early adopter countries and jurisdictions. This will give effect to the new standard.
Image by Carola Brunnbauer on Flickr. Used under creative commons.
Published 28 August 2014