Severe weather affecting travel across Europe
Adverse weather conditions are affecting travel across Europe, and there are airport closures and flight cancellations in the UK.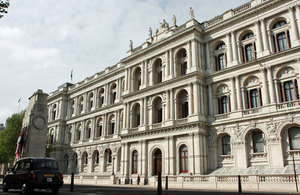 Transport services across Europe are being affected by severe weather, with flights subject to delays and cancellations. Passengers should check directly with their airline or travel operator for the latest information before travelling.
Eurostar services are currently experiencing delays. Eurostar will be operating a significantly reduced timetable until Sunday 5 December. For further information, please see the Eurostar website.
Further disruption due to severe weather is likely. You should check for the latest travel information on the routes you are using, and that your travel insurance covers you for delays and cancellations.
You can find more information on your consumer rights as an air passenger in UK flight services on the DirectGov website.
You can find travel advice for your destination here.
Published 3 December 2010