News story
Seven arrested for people trafficking in UKBA raids
Seven people have been arrested for people trafficking following two UK Border Agency raids yesterday.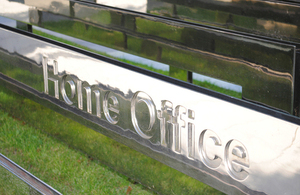 Sexual exploitation
In Croydon, three people were arrested as part of a major UKBA investigation into the alleged trafficking of women into the UK for the purposes of sexual exploitation.
The three, two Hungarian men and one British woman, were arrested on suspicion of trafficking. 
The investigation, codenamed Operation Amber, is being led by the UK Border Agency's South East Criminal and Financial Investigation team, but the operation also involved officers from the Sussex and Metropolitan police forces as well as the UK Human Trafficking Centre.
Assistant director Rob Allen, from the UK Border Agency, said: 'We believe we have disrupted a significant organised crime group suspected of being involved in the trafficking of young women into the UK from Hungary.
'Human trafficking is an abhorrent crime where people are traded as commodities. We are determined to do our part to stop those behind it.'
Human labour trafficking
Four people were also arrested in raids in Huddersfield and Harrogate by members of UKBA's Criminal and Financial Investigation Team. In total seven addresses were raided.
Three women, aged 35, 37 and 55, and a man, have been taken to police stations across Yorkshire for questioning. The investigation is ongoing.
Adrian Watkins, Detective Inspector on the UK Border Agency CFI Team, said: 'Human trafficking is an extremely serious crime, which exploits some of society's most vulnerable people. The UK Border Agency will not hesitate in taking the strongest possible action against those involved.'
Anyone who has information about suspicious marriages or other forms of immigration abuse should contact Crimestoppers on 0800 555 111 where anonymity can be assured or visit http://www.crimestoppers-uk.org/
Find out more about how the government is tackling trafficking:
Published 23 October 2012