News story
Setting the future direction of the Foreign Office
The Foreign & Commonwealth Office leadership are in London this week ensuring the future direction of the Foreign & Commonwealth Office's work.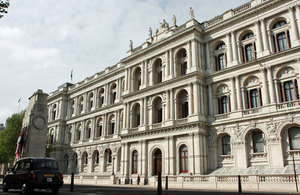 This year's annual Leadership Conference on Tuesday 10 May will bring British Ambassadors from 153 embassies and high commissions with Government Ministers to ensure that the Foreign Office in London and abroad is fully delivering the Britain's foreign policy priorities.
The Foreign Secretary set out the foreign policy priorities of the Coalition Government last year in a series of four speeches.
Published 9 May 2011