Services targeted in voter registration drive
Thousands of members of the Armed Forces could lose their chance to vote this year if they do not fill in a voter registration form.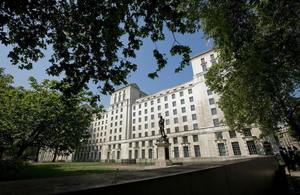 Each year Service personnel at home, overseas or on deployed operations cannot have their say in elections because they do not register to vote by the deadline.
Now, Armed Forces personnel are being encouraged to go along to a unit registration day, to be held at units throughout February 2012, or download and fill in a registration form.
Local government elections will take place in many parts of England, Wales and Scotland on Thursday 3 May 2012. There will also be elections for the Greater London Assembly and Mayor of London on the same day.
Samantha Mills, Head of Campaigns at the Electoral Commission, said:
The elections are not far away so it's important that people register to vote as soon as possible to avoid losing their say.
It's quick and easy to register, and by doing so you can secure your vote for the upcoming elections and make sure you have your say on the issues that matter to you.
The Armed Forces is made up of a very mobile population; moving house, moving base and being deployed overseas are all factors that result in lower registration rates amongst Service personnel.
We are encouraging all personnel to register before the deadline on 18 April 2012 or, if you think you are already registered, to double check that you are on the electoral roll.
75 per cent of Service personnel who responded to a Ministry of Defence survey last year said they were on the electoral register. However, recent research by the Electoral Commission shows that 44 per cent of those not registered correctly believed that they were.
Service personnel who know they will be abroad on Thursday 3 May 2012, or who can't make it to a polling station in person for another reason, can apply to vote by post or by choosing a proxy - a person they trust to vote on their behalf.
Published 26 January 2012