News story
Serial fraudster jailed
Serial fraudster jailed over claim that he was severely disabled, after UK Border Agency investigation.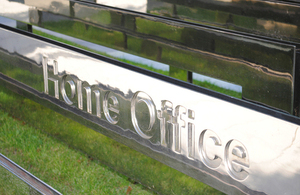 37-year-old Moroccan national Mohamed Bouzalim arrived in the UK in 2001 posing as an Afghan named Mohamed Hussini, claiming that his father had been shot dead by the Taliban.
He later went on to claim that he was severely disabled and convinced the care authorities that he was virtually bedridden, needing twenty-four hour care and a wheelchair to get around.
UKBA investigation
The UK Border Agency began an investigation in 2009, and surveillance showed he wasn't the severely disabled person he claimed to be.
On 17 June 2010 Bouzalim was arrested at his council flat in Grangeway, Kilburn. Searches revealed further evidence of his lies, including a home video of him dancing at a wedding.
Deception and immigration offences
Bouzalim pleaded guilty to a series of fraud, deception and immigration offences, and was sentenced to six years and eleven months in jail at Isleworth Crown Court on Friday 25 November.
His brothers Rachid and Abdallah and his sister Zahra also pleaded guilty to a number of fraud charges in connection with the scam, and were given 200 hours, 150 hours and 300 hours community service respectively, suspended for two years.
Benefit fraud
In total Bouzalim is estimated to have made around £400,000 from the scam, taking money in income support, disability living allowance, housing benefit, council benefit and other care allowances. Thousands of pounds had also been spent adapting his flat in Kilburn for the use of a severely disabled person.
Robert Coxhead, senior investigating officer from the UK Border Agency Criminal and Financial Investigation team, said:
'Mohamed Bouzalim was a top class fraudster and con artist. His whole life was a lie.
'Over a period of years he successfully duped a number of people and organisations into believing his elaborate lies, and as a result he managed to defraud taxpayers of hundreds of thousands of pounds.'
He also faces being stripped of his British citizenship and deported from the UK after serving his sentence.
Published 25 November 2011