Sentences of 'girl gang' cannot be increased
Attorney General not able to review the sentences in a high profile court case.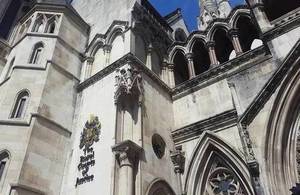 The Attorney General is not able to appeal against the sentences given to 4 women at Leicester Crown Court for an attack against another woman in the city centre.
Aayan and Ambaro Maxamed, Ifran Nur and Hibo Maxamed had pleaded guilty to an offence of Assault Occasioning Actual Bodily Harm (ABH) and were sentenced in each case to 6 months' imprisonment, suspended for 12 months. Aayan and Ambaro Maxamed and Ifran Nur were also ordered to perform 150 hours' unpaid work. A curfew was imposed on Hibo Maxamed.
The Attorney General can ask the Court of Appeal to review some sentences which he thinks are 'unduly lenient'. If the Court of Appeal agrees with the Attorney General it can increase the sentence.
However, the power to refer sentences is a very limited one and only certain very serious offences (for example murder, rape, and grievous bodily harm) are included.
Although there were requests to examine the sentences in this case as being too low, the offence of Actual Bodily Harm is not one which comes within the unduly lenient sentence scheme.
Published 12 December 2011