News story
Sellafield Ltd crowdsourcing lets public decide on community benefits
Cumbria will get the chance to decide where community funding is spent under a radical new crowdsourcing scheme from Sellafield Ltd.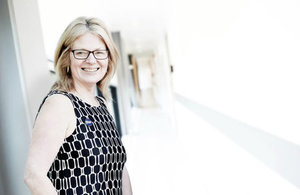 The innovative approach will give local good causes the chance to submit bids for assistance which are then voted on by the public.
Sellafield Ltd is overhauling the way it manages its community investment budget following its move into public ownership under the Nuclear Decommissioning Authority (NDA).
Helen Fisher, Head of Socio-economics at Sellafield Ltd, said:
The nuclear industry has a tremendous track record of supporting the Cumbrian community. Sellafield Ltd's transition into NDA ownership offers an opportunity to improve this even further.

We can now take full control of our socio-economic budget, allowing us to ensure the money we spend is better targeted and delivers long-term, sustainable outcomes for Cumbria.

The crowdsourcing element – which relates to the money generated as a result of excellent site performance – is a way of bringing the community into the decision making process. It's a model similar to the very successful Kickstarter format.

It means that Cumbrians are generating the money – by doing their jobs well at Sellafield – and then taking ownership of where that money is spent, helping to make us a self-sufficient community.

Through this model we will be raising awareness of areas of need locally and asking the community to help provide the solution.

Socio-economics is not just about assigning cheques – it's about helping the community develop an economy that is diversified and able to stand on its own feet. Sellafield and its supply chain are part of the solution, but what's really important is that the community takes its destiny into its own hands.
Among a raft of other changes to Sellafield Ltd's socio-economic approach is the introduction of responsible procurement.
This means that companies who bid for work at Sellafield must show how they will support the community if they win. And successful bidders will have their commitments written into their contract, ensuring they are held to account on delivery.
More effective monitoring and measuring of socioeconomic activity will also be introduced, with outcomes reported publicly, ensuring greater transparency and accountability.
Previous models of community funding, which used third party intermediaries to distribute money, will also be revised.
Mrs Fisher added:
At the end of the day, we are spending taxpayers' money and we have to be absolutely sure we are doing it in the most efficient and effective way possible.

We have engaged extensively with local stakeholders and I believe that together we have come up with a compelling vision for the future of socio-economic activity.

I believe that the best people to decide where community funding is spent in Cumbria are Cumbrians themselves and that's why we've placed transparency and accountability at the heart of the new approach.
Published 29 April 2016