Selection events for Olympics volunteers launched
Thousands of volunteers will be interviewed over the next 14 months for their chance to be a London 2012 Games Maker.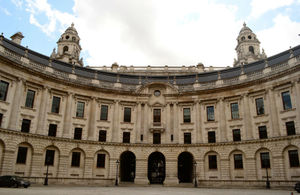 The London Organising Committee of the Olympic and Paralympic Games (LOCOG) today announced the launch of selection events to choose volunteers to work at next year's Games.
LOCOG Chair Sebastian Coe revealed that the 100,000 people best suited to the 70,000 roles on offer will be invited to take part in an interview at one of at nine selection centres around the UK.
Mr Coe said: "The Games Maker volunteers will be the faces of the London 2012 Olympic and Paralympic Games and it is crucial that we recruit the best team players in the UK.  More than half of the applicants selected for interview have a chance of being offered a volunteer role.
"Our team will be finding out if the applicants have got what it takes to be a Games Maker and that they are willing to go beyond their personal best to help us stage a great Olympic and Paralympic Games. The interview process is a huge undertaking, but vitally important to find the right people for the success of the London 2012 Games."
Selection events will take place over the next 14 months and will include an exhibition about volunteering at the Games and a 30-minute interview. The interviews will be carried out by a team of 2,500 trained volunteers.
Offers will be made to successful applicants from late 2011 onwards and training will begin next year. Members of the public were invited to apply to be volunteers in September and October last year.
Further information
Published 13 August 2012